Glass Shattered Tabletop
There's nothing worse than buying a brand new item only to have it destroyed by unintended consequences. When it comes to outdoor furniture, the weather is unpredictable and can be extreme under certain circumstances, and it's important to keep in mind to buy something that can endure different weather conditions.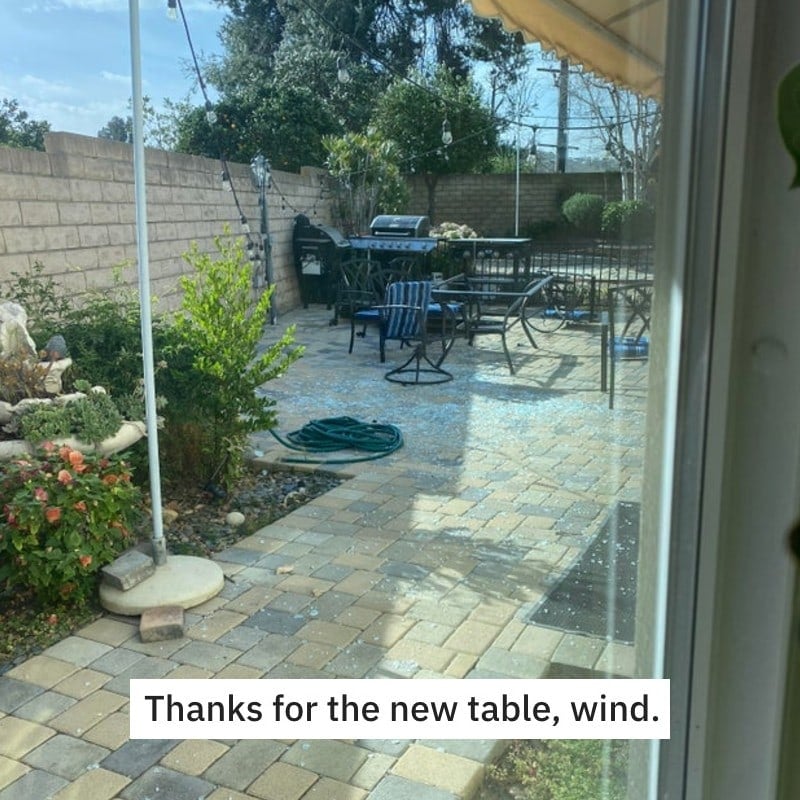 One person had just set up their new patio set when the wind picked up. The next day, they ventured out to their patio to find that the wind had shattered their brand new glass tabletop. They didn't even get the chance to enjoy it. Hopefully, it came with a warranty and they were able to get a refund or return it!