Silly Rabbit, Books Are For Kids!
Apparently libraries aren't only for people, according to this little bunny. Knowledge is for everyone, they declare! Sneaking in while no one was looking, this clever rabbit made a B-line for the shelves so they could study psychology. Or maybe just munch on the delicious, delicious pages.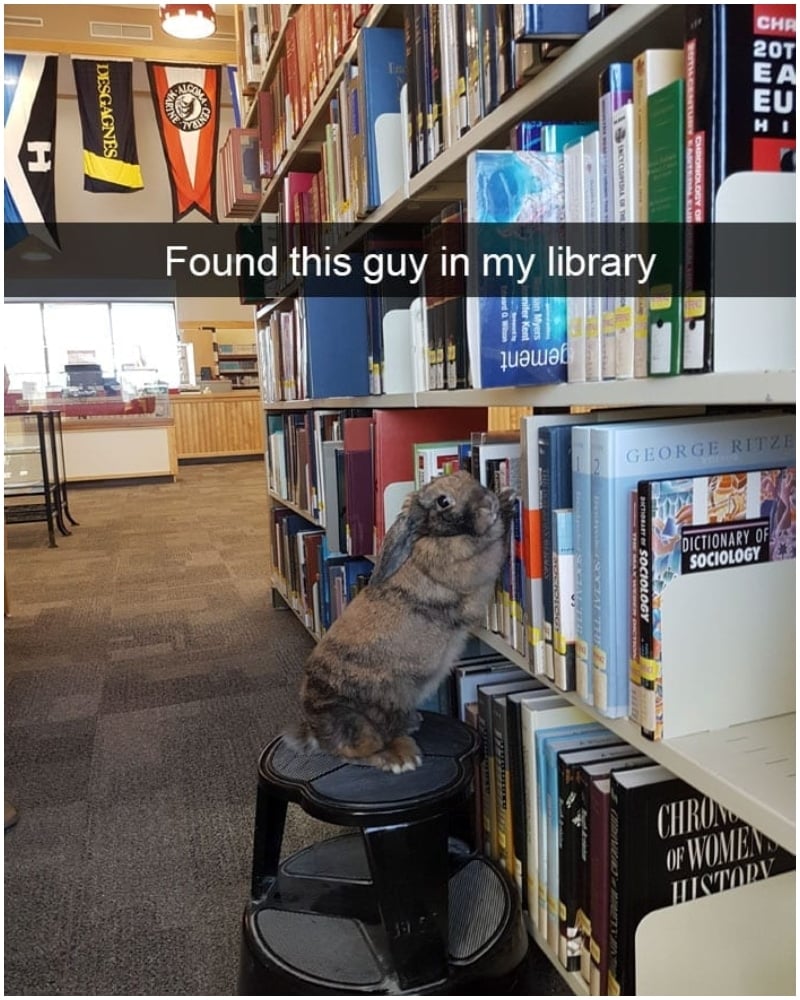 Too bad they happened to get caught by the pesky librarian before they could get any 'real' studying done. We're sure they would have aced whatever test they were taking if they had gotten away with it. At least we would have given them the mark. Maybe next time little guy!