The Scorpion and The… Eel?
Everyone's heard of the classic tale of the scorpion and the turtle. Turtle lets the scorpion onto its back along for the ride across the lake, scorpion decides to betray the poor turtle and stings them, sinking them both.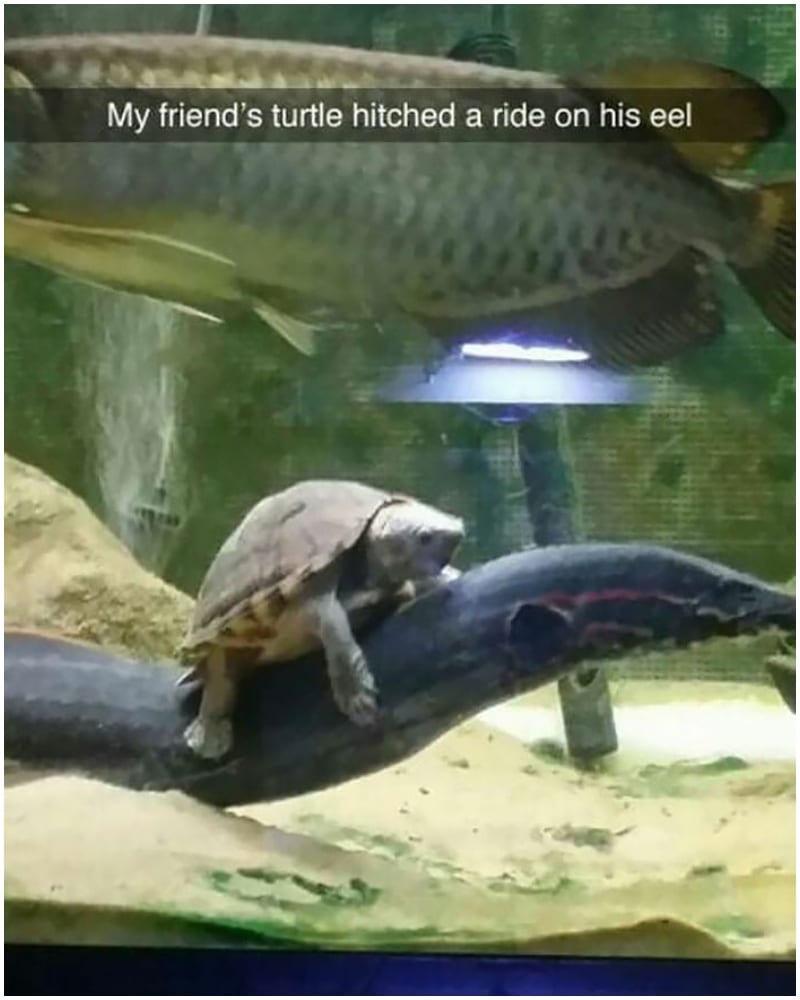 It's a sad story. But it looks like this pair of pals seems to have given the tale a more modern update as it's the turtle hitching a ride on the back of an eel. We're just hoping this unlikely partnership has a better ending than the original story. For now, ride on, turtle dude.