Miley Cyrus and the Wrecking Ball
Miley Cyrus' hit Wrecking Ball was released in 2013 and remains one of the biggest hits of the decade. The song quickly became the pop star's number one single in the U.S. and has sold over three million copies. The catchy chorus isn't the only reason why the song became so popular – it also had something to do with the controversial music video.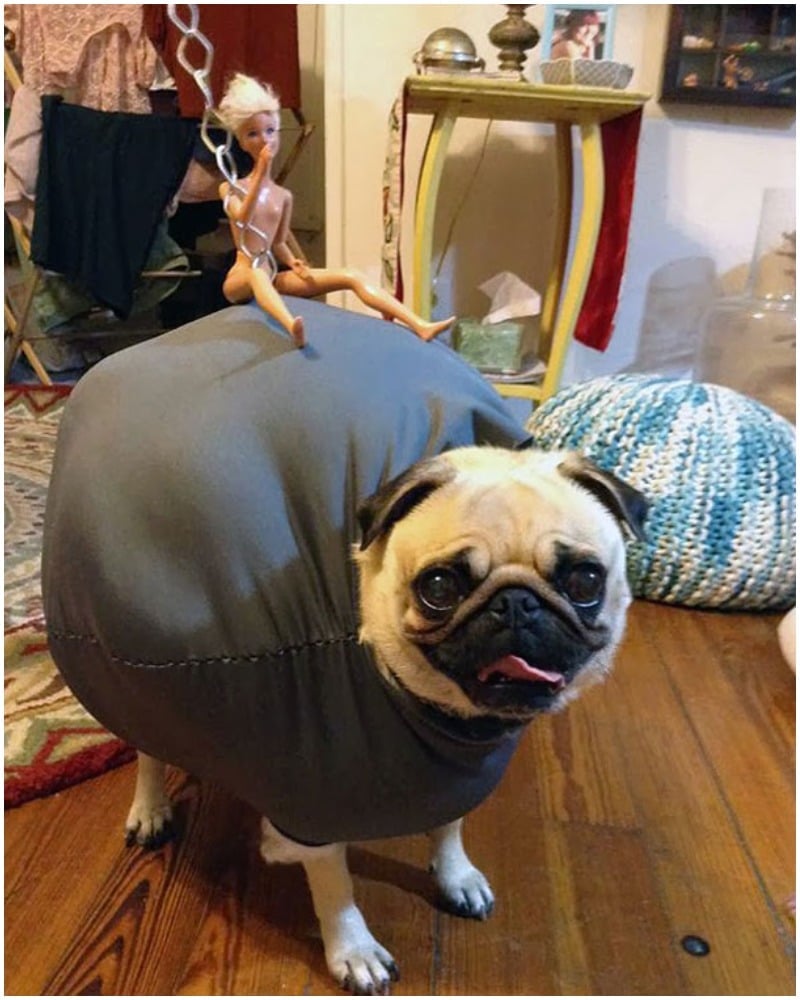 In the video, the singer is shown swinging on a wrecking ball in minimal clothing to the words of the chorus, "I came in like a wrecking ball." (It's impossible to write these words without singing them in our heads!). Miley's video received millions of views and inspired many recreations, parodies, and as it turns out, Halloween costumes – even for our pets!