Big Bird looking for treats
There's nothing in the world dogs love more than treats. It goes like this: treats and food, walks, and then their family. It's nothing against us, it's in their nature. We're not sure what this very-appropriate sign has to do with the costume, but we've learned not to ask too many questions when it comes to pet Halloween costumes.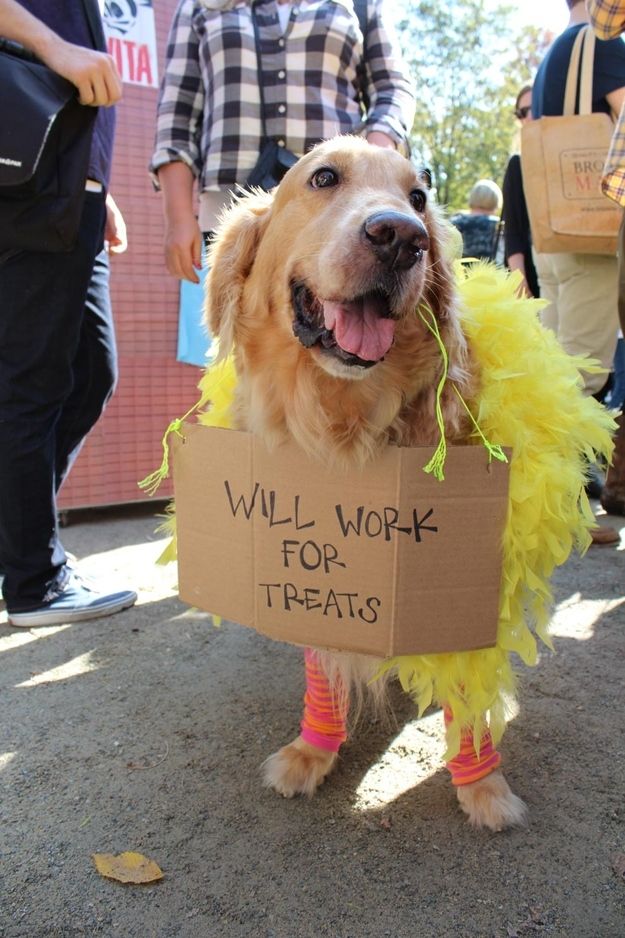 This isn't the first Big Bird we see on the list, and perhaps the reason why it's such a popular dog costume is because it's quite easy to make – all you need are yellow feathers (we all have them lying somewhere around the house from a third-grade art project), and a pair of colorful socks. Also, the yellowish fur of the Golden Retrievers works great with the costume, don't you think?