♪ Olaz, Olaz-Olaz-Olaz ♪
We're not huge fans of Olay because, to be quite frank, we've never really tried many of their products before. That's not to say that they're bad, and in fact, some of you would probably swear by Olay's amazing moisturizing capabilities. We'll stick to sleeping with moistened TP on our faces, thank you.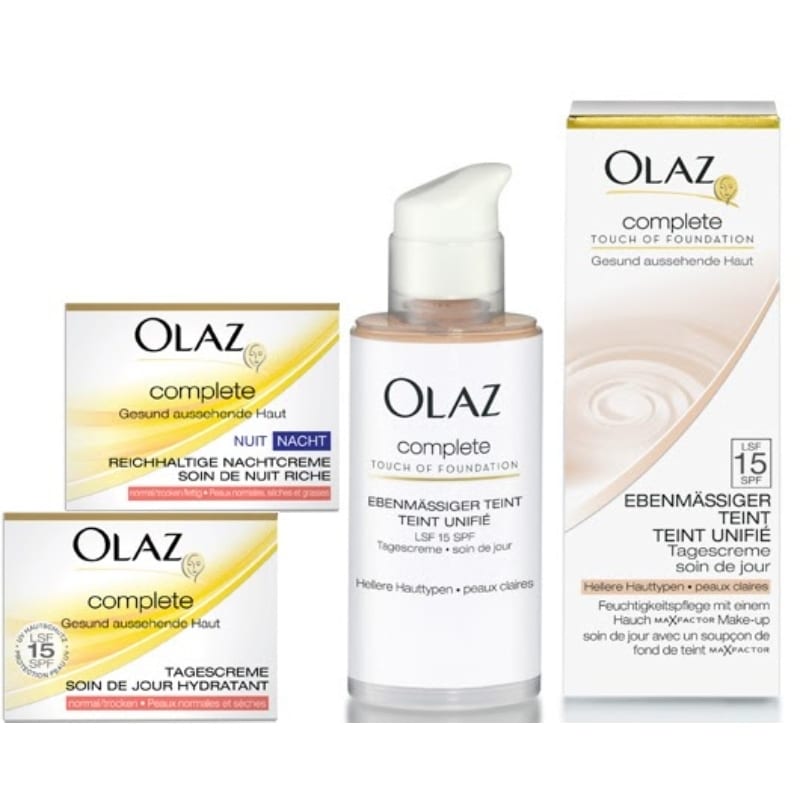 In Germany, you don't have the option to slather your face in Olay. Instead, all you have is Oil of Olaz, which sounds like a rip-off of Olay, though it really isn't.  Back in the day, Olay was known as Olaz, but later on, it would drop the Z and replace it with a Y. Not in Germany, though. They stuck with the original.