#21: Technically True
One thing you never want to do is argue with a person who studied history – they really know their stuff. As a rule of thumb, we'd recommend not arguing with your girlfriend on anything; chances are she knows better. More particularly, don't try to make the case with a history major that the Dark Ages got its name because electricity was not yet nvented at the time.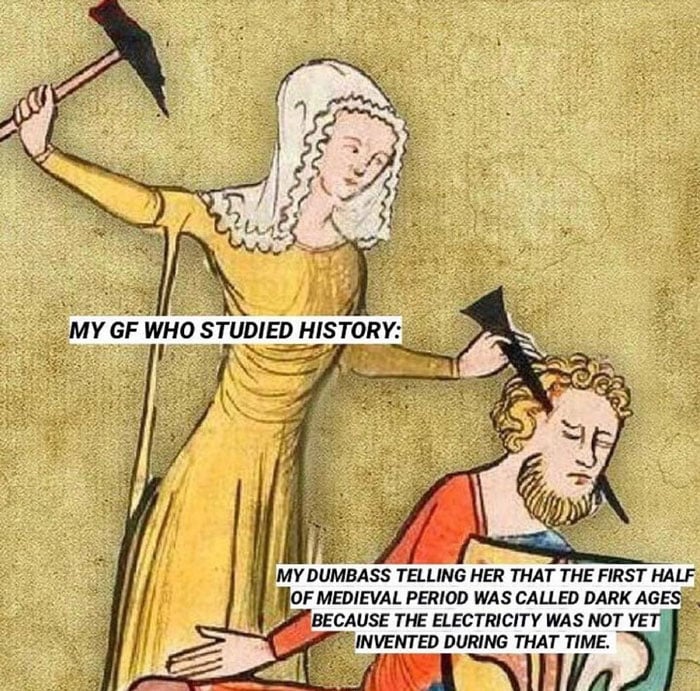 Anywho, we can see why someone might think "the dark age" refers to a time with no electricity, but that isn't the case. The term "dark ages" doesn't refer to physical, palpable darkness, but intellectual darkness, referring to the economic, intellectual and cultural decline following the fall of the Western Roman Empire.