#30: That's Something You Can't Forget
I will have to find this interview to see what Christian Bale is talking about. Don't get me wrong, I'm sure it happened that way, but I'd like to see it with my own two eyes. Tom Cruise is a great actor, but he does tend to feel incredibly fake most of the time. Christian Bale, on the other hand, is a bit too intense for me. Now I know why!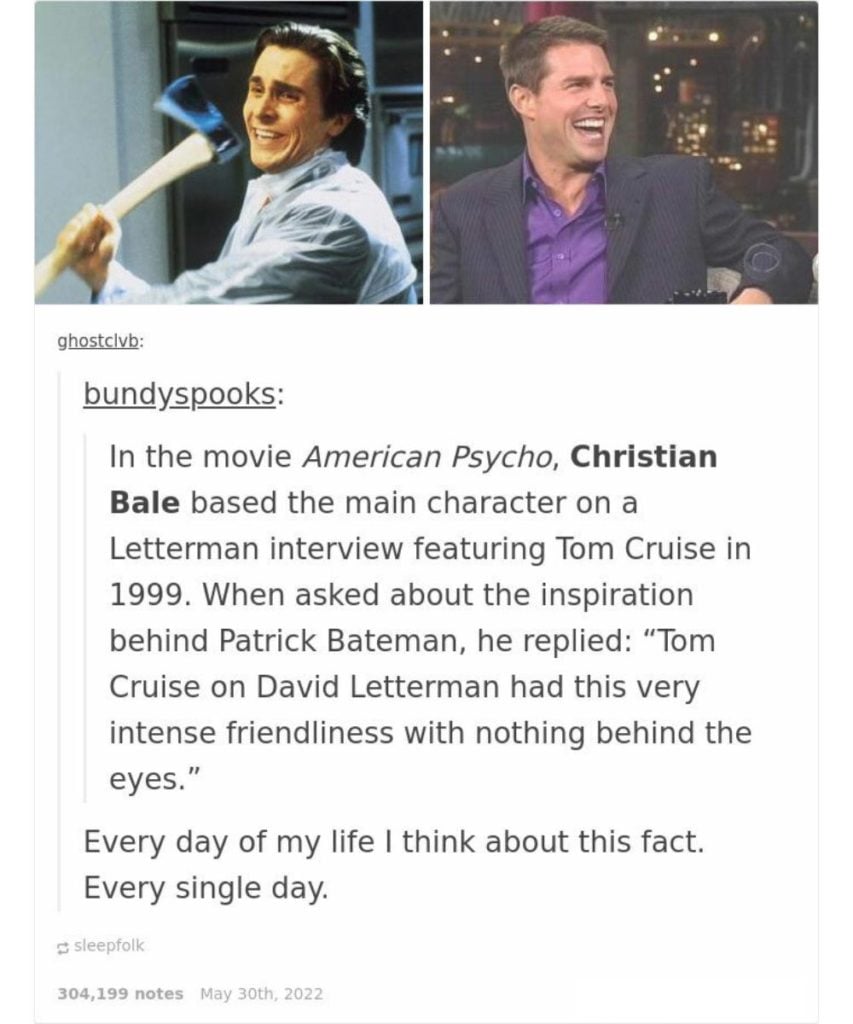 This little story doubles as a brilliant slam against Tom Cruise's character. It's funny enough that Cruise can't be mad but cutting enough to make a point. Seriously, think about it. Bale is basically saying he based the performance of a psychotic on Cruise being himself, not even one of his acting gigs. Hollywood is a harsh place!