#32: She Has a Point
Several historical records suggest that Phidippides ran the length of a marathon to bring the words "we won" to the troops in Athens in 490 BC after a battle between the Greeks and Persians. Some of these records also say he collapsed and died directly after his exclamation. Still, no one knows for sure what killed him.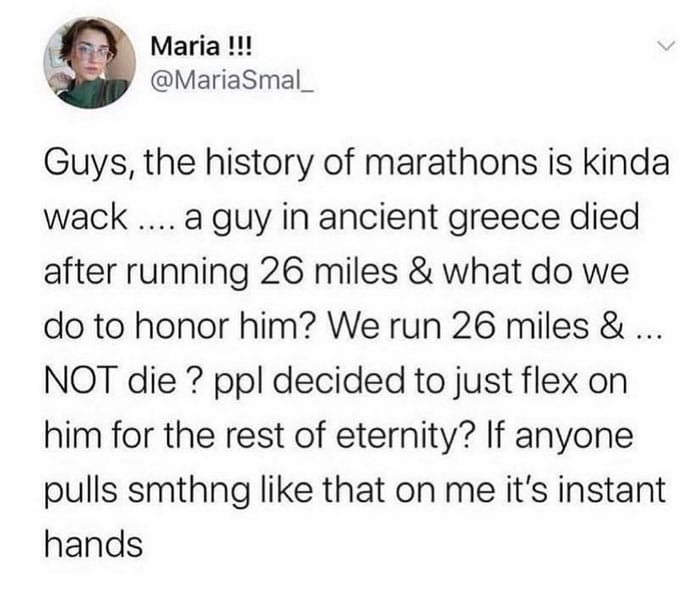 The obvious conclusion is that running 26.2 miles probably did it, but ancient Greeks were in great shape, so it could have been something else, like dehydration. Regardless, the basic story here is accurate, and the marathon we all know and love today is based on his jaunt across Greece. Don't worry. I won't be flexing on him. I can barely run a mile.