#38: Is This Still True?
Without a date on the meme, I can't attest to the accuracy, but the overall point here is that bananas are cheap in Ethiopia. This is also a bit misleading. Prices vary widely throughout each country, and certain parts of Australia are near double the cost of others. Oddly enough, it's possible to grow bananas in Australia.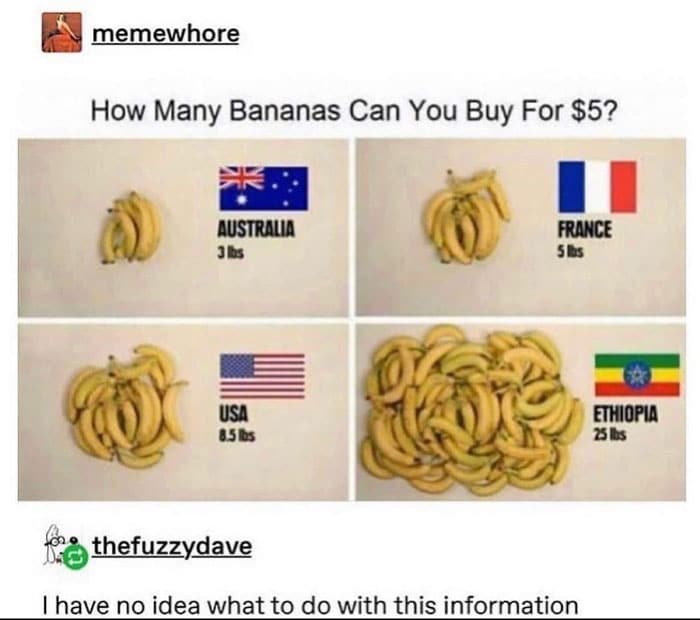 You'd think, with prices like that, all bananas would be imported, but that's simply not true. Ethiopia gets a leg up, though, by producing mass amounts of different types of bananas, including plantains. As for France, well, they're the largest exporter of bananas in Europe. The USA, however, is a very poor banana producer. Make it make sense!