#38: Rejection is Hard
For one, that's pretty ageist. I mean, sure, some middle-aged guys have a dad bod, but they've seen and done things that young men cannot imagine. I mean, seriously, who would turn down a battle-hardened warrior? Also, what are we considering as middle-aged now? 1650? 47? She needs to rethink it just a little.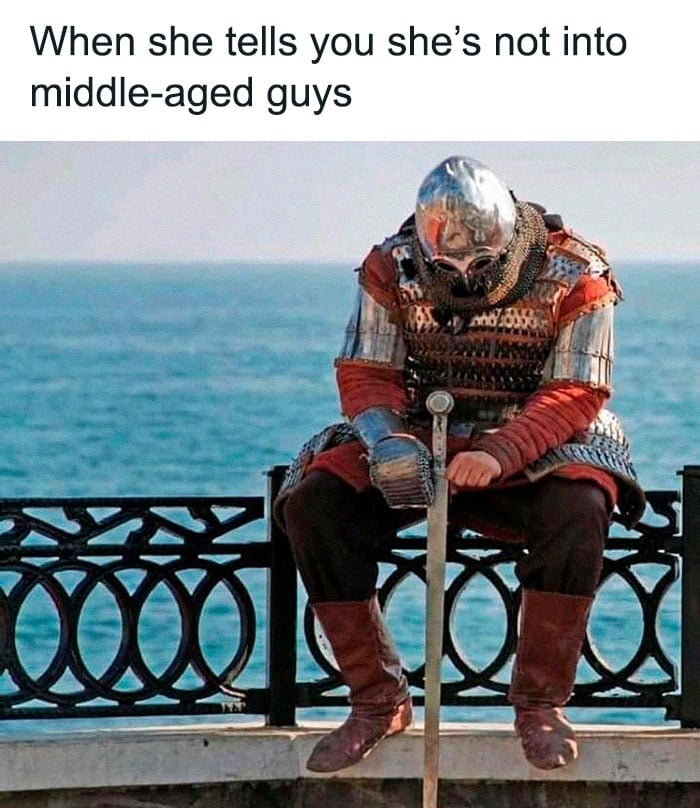 Jokes aside, it's not the age that matters. Find a nice guy with a wicked sense of humor, and don't worry about how old he is. If he has a twinkle in his eyes and likes to laugh, you'll have the time of your life, I promise. These young guys who are still trying to prove they're bigger and badder than everyone else aren't as good at… anything.