#41: You'd Think It Would Be the Other Way Around
Okay, I have to start with the caveat that the Romans were well known for their sculptures, so it's somewhat unfair to judge. Still, the contrast here is hilarious. It's like comparing a professional to a kid in kindergarten with a lump of clay. Don't think for a second that this is Germany's greatest work of art, though.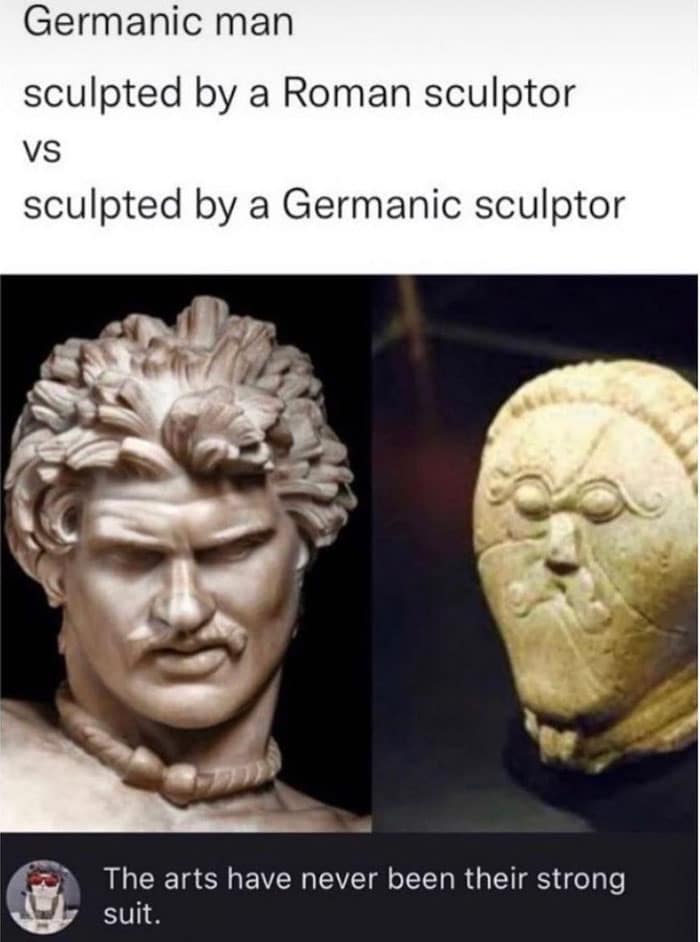 There were many notable sculptors and artists in Germany. This meme isn't entirely correct, either. The bust on the right is of a Celt by a Celt, which certainly wasn't a representation of anyone Germanic. Moreover, it's thousands of years old and one of the most famous works of art by nomadic Celts from 150 – 50 BC.