#47: Nature Won Then Lost
In 2012, portions of this stadium were discovered in Turkey. Historians believe it was a gladiator venue, with enough room for 30,000 spectators! There are 129 "Tropaion" carvings representing victories, with reliefs of shields, armors, and helmets. The stadium itself is 189 meters long.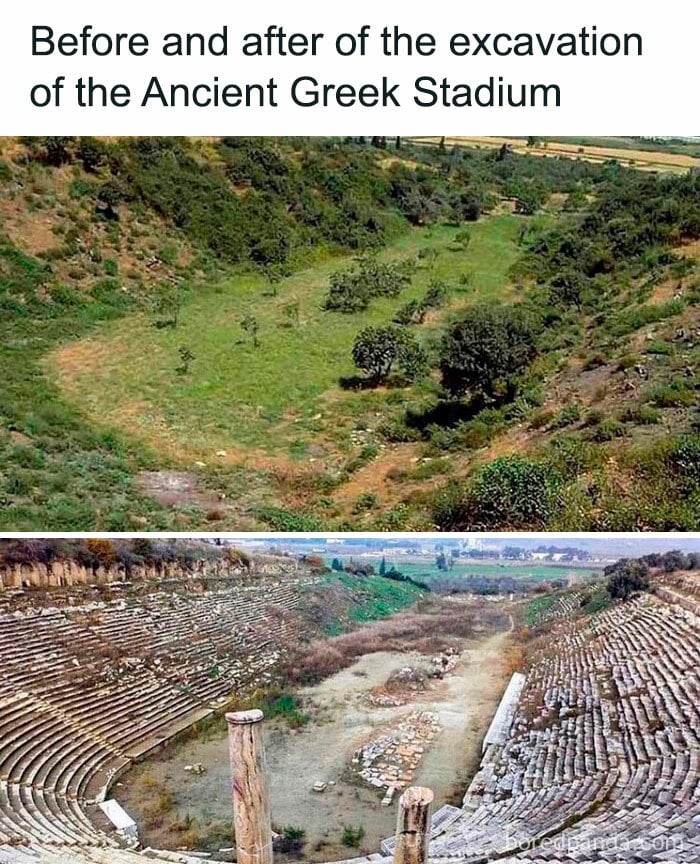 Inscriptions were also found, proving that it was used in the 3rd century AD. The stadium isn't the only area to be excavated. Archeologists and historians have found an entire city buried under centuries of earth, with plenty of sculptures. The city was found in 1891 by German archeologists.