#48: Evolution is Extraordinary
It might sound like a myth that chickens are descendants of dinosaurs, but it's true. Don't get me wrong, they aren't dinosaurs, but their bone structure is similar enough to give the claim some weight. In fact, dinosaurs are more closely related to chickens than alligators!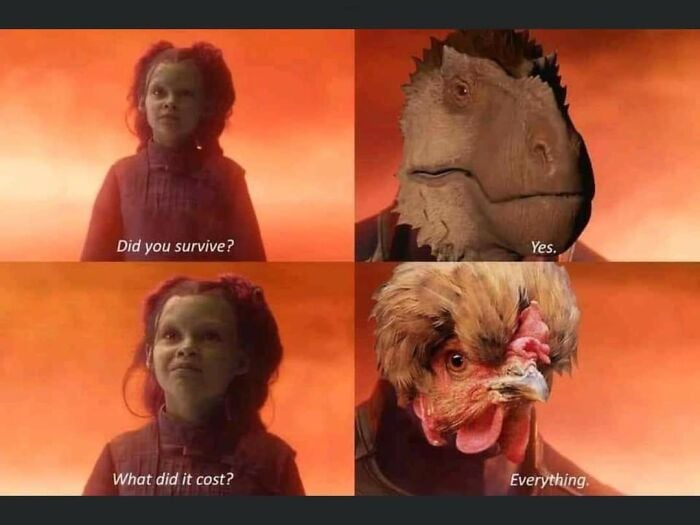 Scientists ran an amino acid sequence and compared the Tyrannosaurus rex to hundreds of different modern animals, and chickens came up in first place. It turns out that many dinosaurs had feathers, though they didn't use them for flight. They were basically scales that allowed them to regulate their temperature. Pretty neat, right?