#51: We've Learned Nothing
It's pretty safe to say that our society keeps repeating the same mistake and we've learned pretty much nothing from our history. We like to think our society has made a lot of progress in past decades and centuries, but if anything, we've gotten only worse; our society still makes the same mistake, only now we have social media to laugh about it.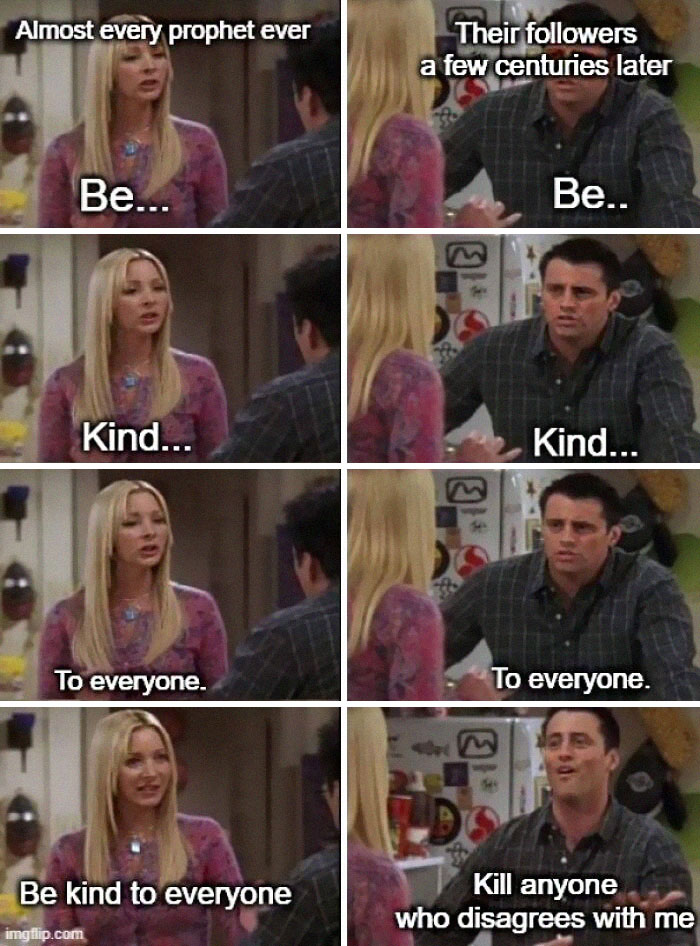 While ancient prophets tried to teach their followers that kindness is the highest value and we should be kind to everyone and accept those who are different, somehow, in today's world, we implement an entirely different message. Today, all those people who are supposed to be religious and spiritual believe everyone who disagrees with them doesn't have a right to exist.