#9: Not All Heroes Wear Capes
This guy is probably why "lifetime" supplies come with so many rules, though Canada is rather generous and probably didn't bat an eye. You have to love that the contest was the straightest plow row. I wonder how it was measured? No matter, he was obviously the best!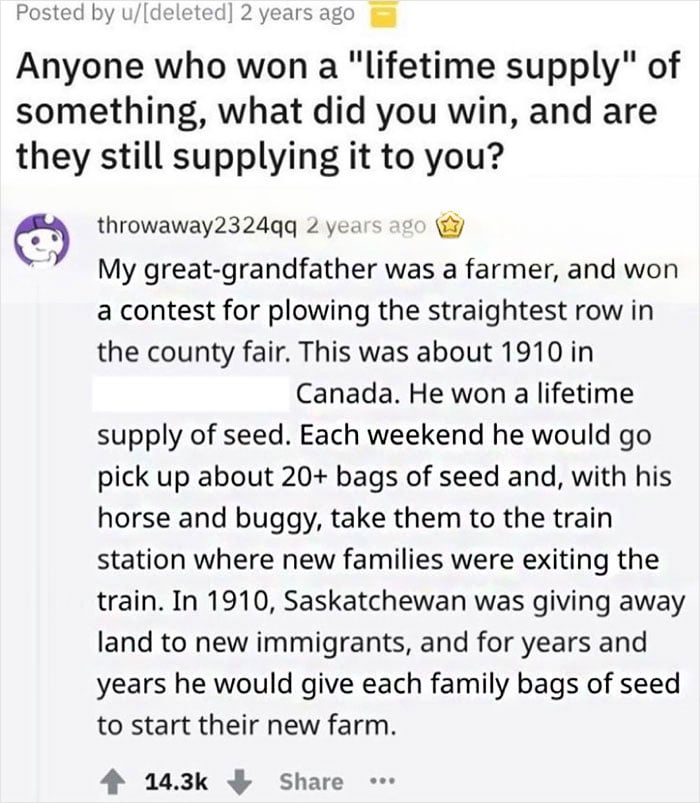 He put his lifetime supply to good use, too. Can you imagine this type of generosity happening today? Oh wait, it's not allowed anymore! For instance, if you win a lifetime supply of Burger King, you get a $500 gift card every six months. Did you win printer ink? You get a $100 gift card yearly. Even in the 80s, a lifetime supply was only about three years' worth of the product.