What do you think of when you think of Canada? Maple syrup? Check. More politeness than you can ever handle? Check. Sentences ending with "eh"? Yep. Super-friendly cops? That's right. Moose problems that need immediate attention? We're not making this up! The internet seems to love everything about the Great White North. And while the things we just mentioned are a "little" stereotypical to Canada, we know you'd agree with us when we say they're ridiculously funny. Now, the only aim of this article is for you to sit back comfortably and bite off more laughs than you can chew at the (playful!) expense of our Canadian brethren. So, can't wait to start, eh?
Stop Everything and Adore Me
It's a universal fact – you cannot focus on work when a cute little puppy walks by. Only, the situation looks 10 times more adorable when it comes to Canadian cops. Like in this picture – when this handsome little pooch in a super-cool outfit came by, the police officers had to stop everything and admire it.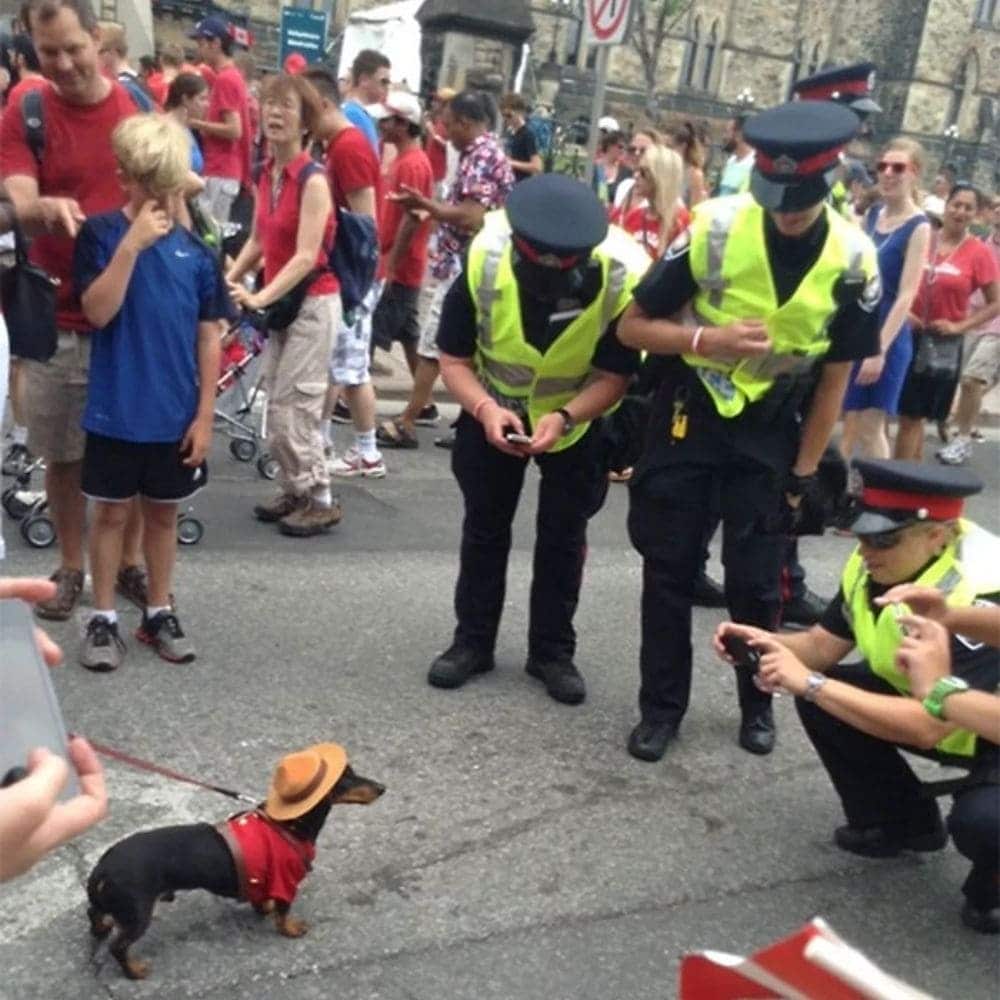 This is something you'll only see in Canada. What strikes us is how it's normal for the cops to strike a little rendezvous with a puppy in the middle of an obviously crowded scene. If you showed this image to a Canadian, they probably won't find anything amusing or unusual about it. After all, they're used to their police officers switching to paparazzi mode whenever a cute pup is around.