The games were listed on the walls the entire time
In the first few episodes of Squid Game, we saw how certain characters were prepared to risk everything they had to find out their next challenge. If they only knew that the answers were right on the walls the entire time.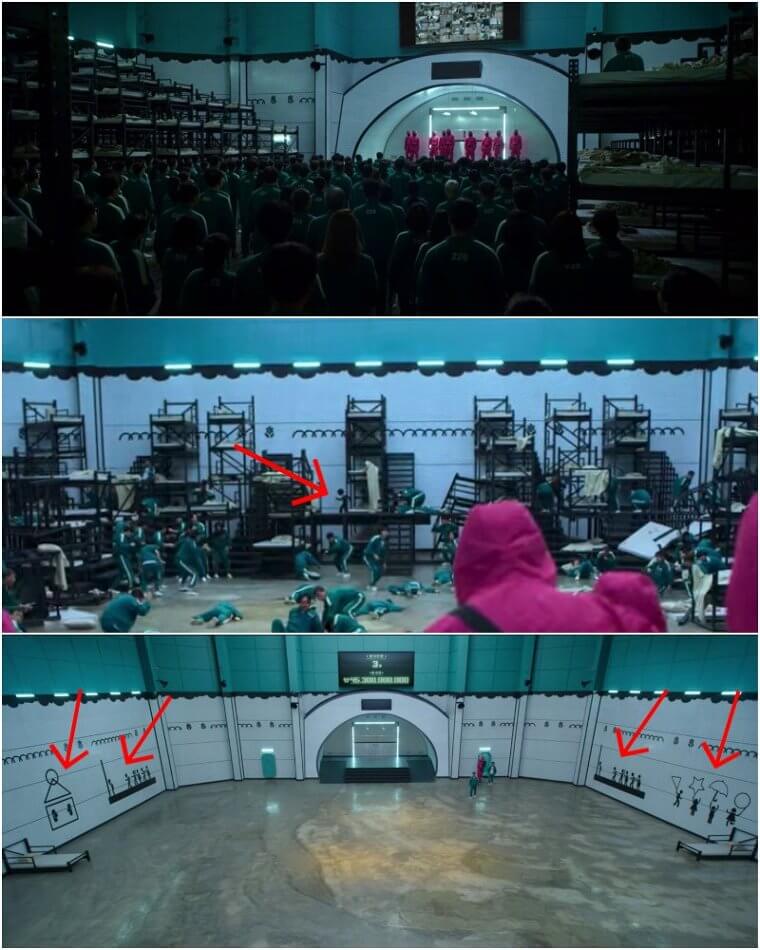 Although the drawings were largely unknown until the final three contestants returned to their dorm room in episode 8 and almost all beds had been taken, if you pay attention, they're apparent from the beginning.