Those symbols were everywhere
The circle, triangle, and square that are representative of the series first appeared when a desperate Gi-hun received an invitation card from a salesman in episode 1. If you pay attention, they showed up on numerous occasions; all you have to do now is watch.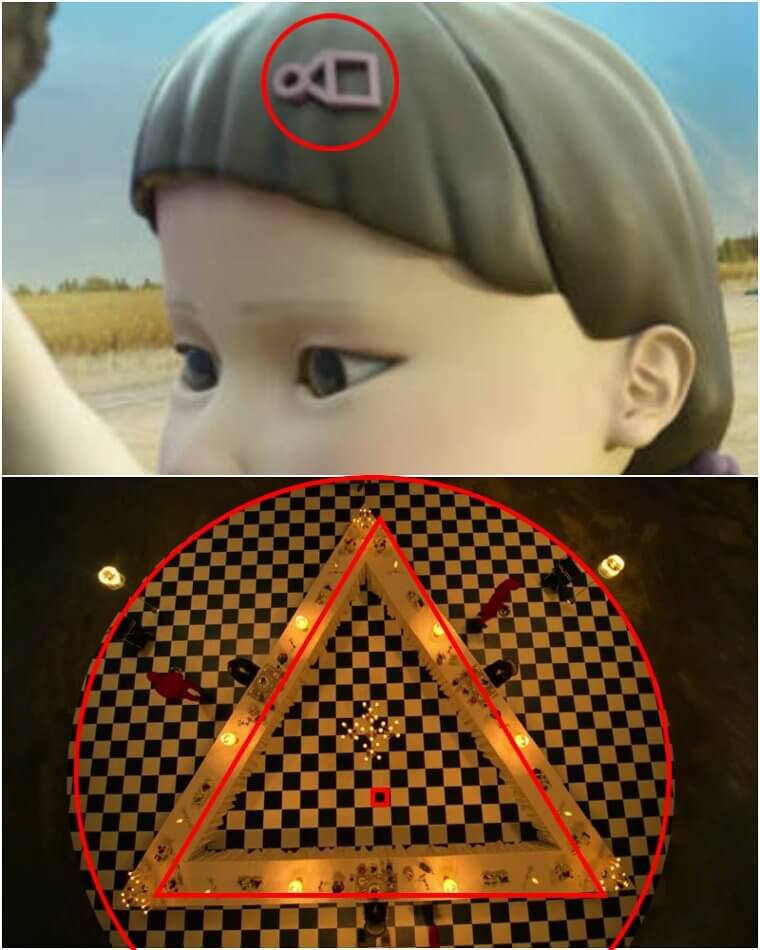 For example, they were in the tiny hair clip worn by the enormous doll at the tournament's start. The forms were also seen on Il-nam's "house" door in episode 8's marbles game and during dinner time in episode 8.