Realization hits hard
You know things are bad when the only way you can communicate with your spouse is through email. This husband poured his heart out in an email to his wife, who was gone almost every hour of every day. In his email, he explained that they should try to make their relationship work for the kids.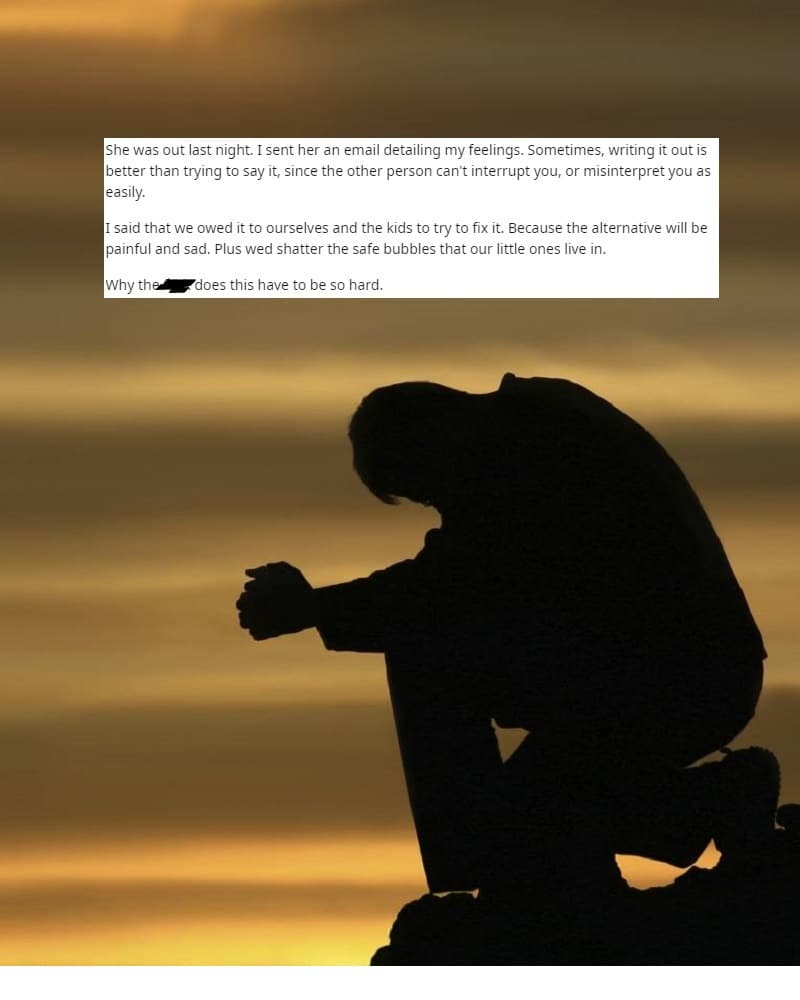 It didn't work out, and he filed for divorce. Even though having a mother and father at home is ideal for your kids, if you and your wife are always at each other's throats (or worse, never communicating), all of your habits will rub off onto your kids. You'd be surprised how much they can absorb, even at a young age.