A perfectionist's touch
Even though Carrie appears as chill as any country singer could be, she's actually a self-proclaimed perfectionist in everything she does. We're not surprised, seeing as how every endeavor she takes almost always ends in success. This includes decorating her kitchen's layout, a spacious area that screams Carrie and country from every corner. Not a single chair or cabinet door appears out of place.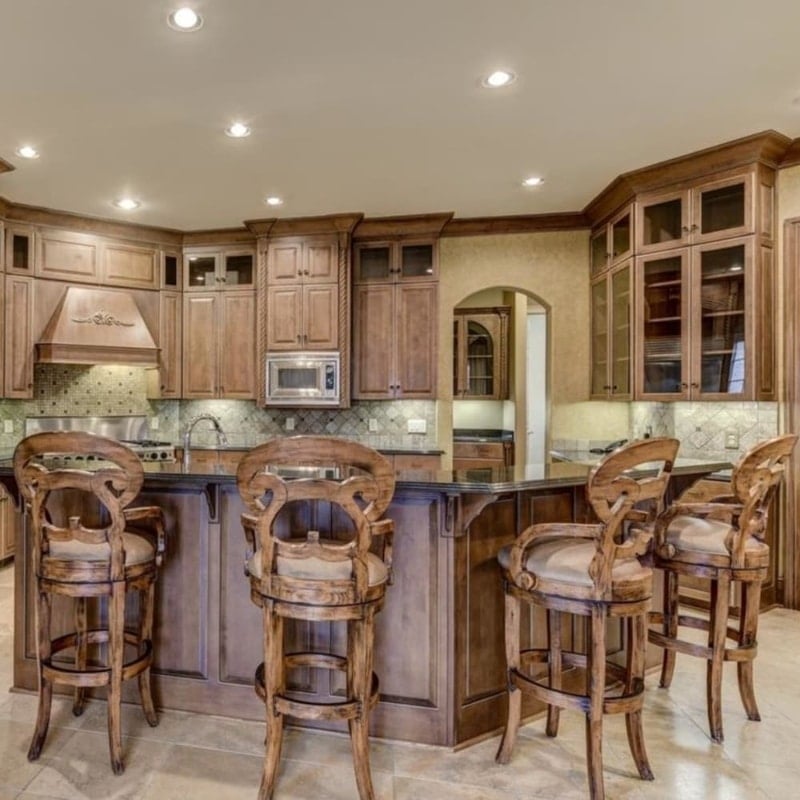 Carrie admits that she satisfies her inner-perfectionist in the kitchen. All of the food inside of her fridge is painstakingly labeled and organized, reflecting her discipline. We wouldn't be surprised at all if her husband and kids were taught to label and organize just as she does.