Like Father, Not Like Daughter
Mr. Krabs was many things – founder and owner of the Krusty Krab restaurant, Spongebob and Squidward's boss, a money-hungry crab, and father to a teenage daughter. Here's the thing though you'd imagine his daughter would be a crab just like her father but she's a…wait for it…whale.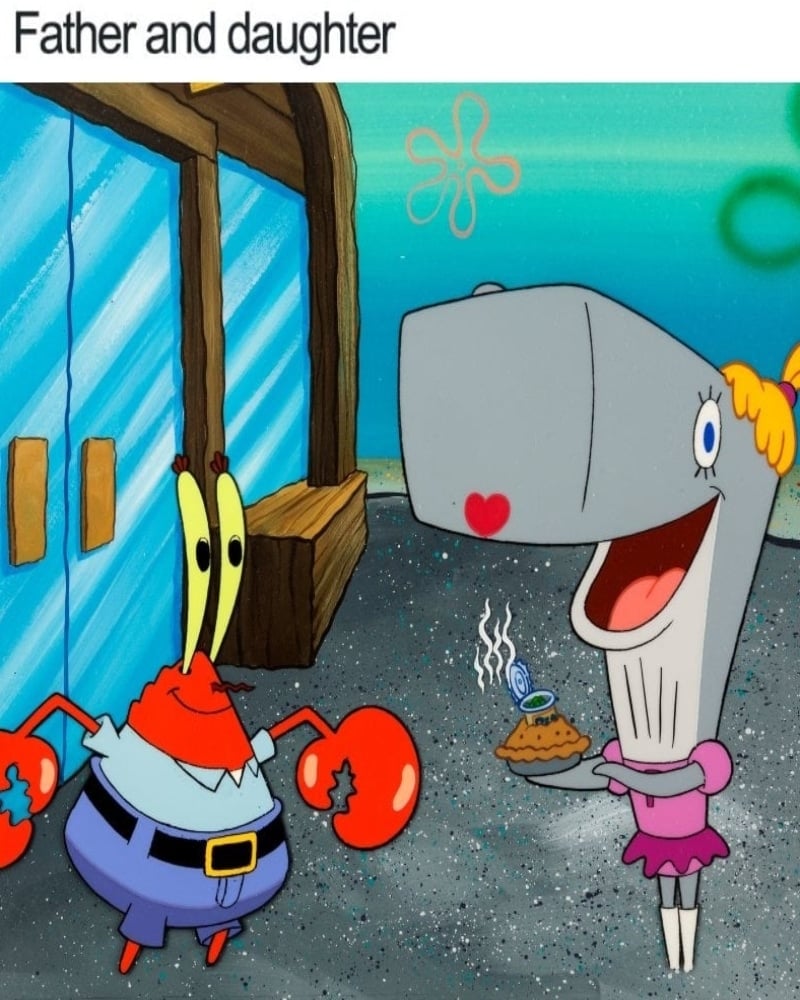 Wait, what? We can only assume that Pearl Krabs takes after her mother, although the series never revealed her identity. There's also the possibility that Pearl is adopted like Po from Kung Fu Panda. Either way, Pearl is the only thing Mr. Krabs loves more than money which we think is quite adorable.