#31: Anya Taylor-Joy As Emily from Corpse Bride
Okay, so this might not be a Disney princess, but we had to include Morgun's cartoon version of Anya Taylor-Joy. Corpse Bride is a Warner Bros animated film directed by Tim Burton and starring Johnny Depp and Helena Bonham Carer. Although it's an animated film, adults can enjoy the comic plot and nuances just as much as kids, and it makes for a fun watch for the family.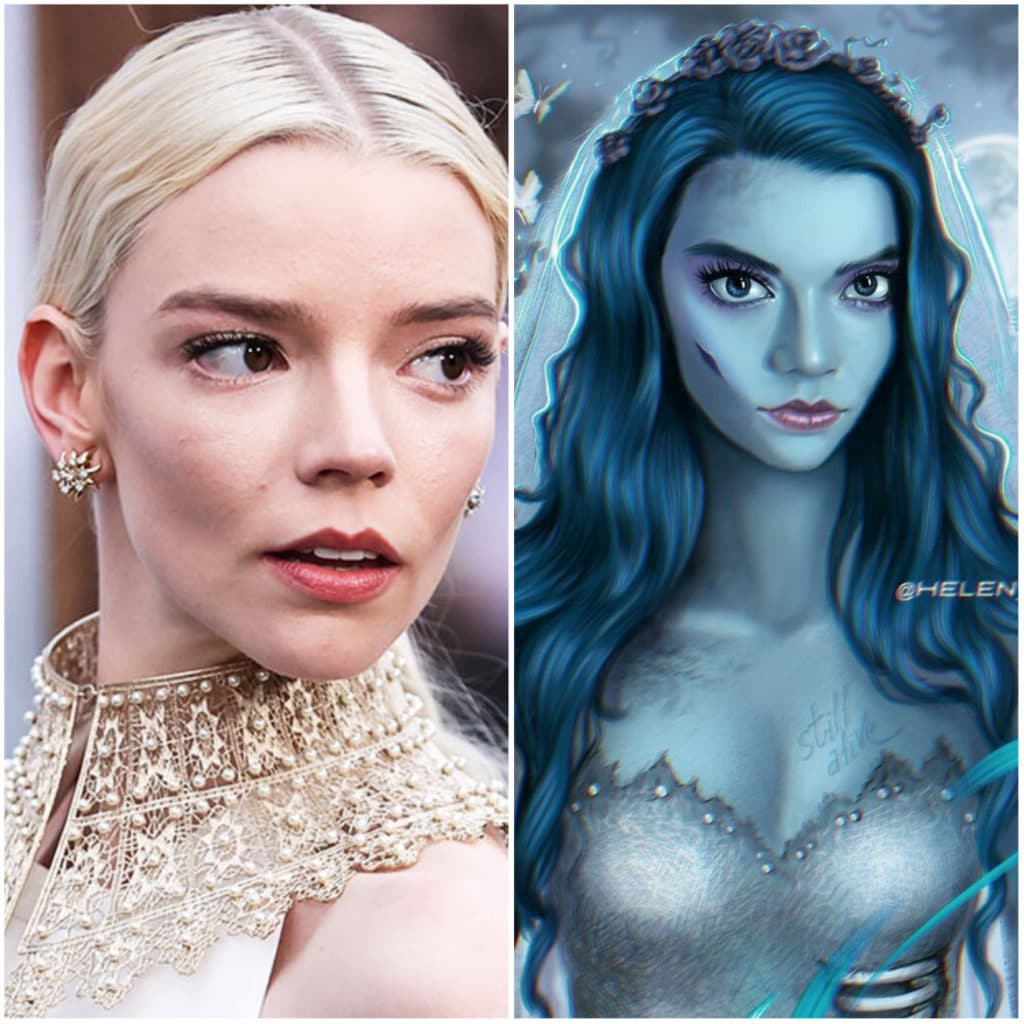 We're not sure we understand the connection of Anya Taylor-Joy to the movie, but you can't deny the artwork is beautiful and spot-on! Anya Taylor-Joy took the world by storm after portraying the main character in the Netflix hit The Queen's Gambit (2020), and since the show's release, fans have been dying to see more of the 26-year-old actress.