Don't Free-Scoop Your Flour
Most people, even commercial bakers, will free scoop flour and sugar directly from a large bag. After all, if you can reduce one step in the kitchen then you can get your dish in the oven much quicker. Free scooping, however, is the main reason measurements are inaccurate.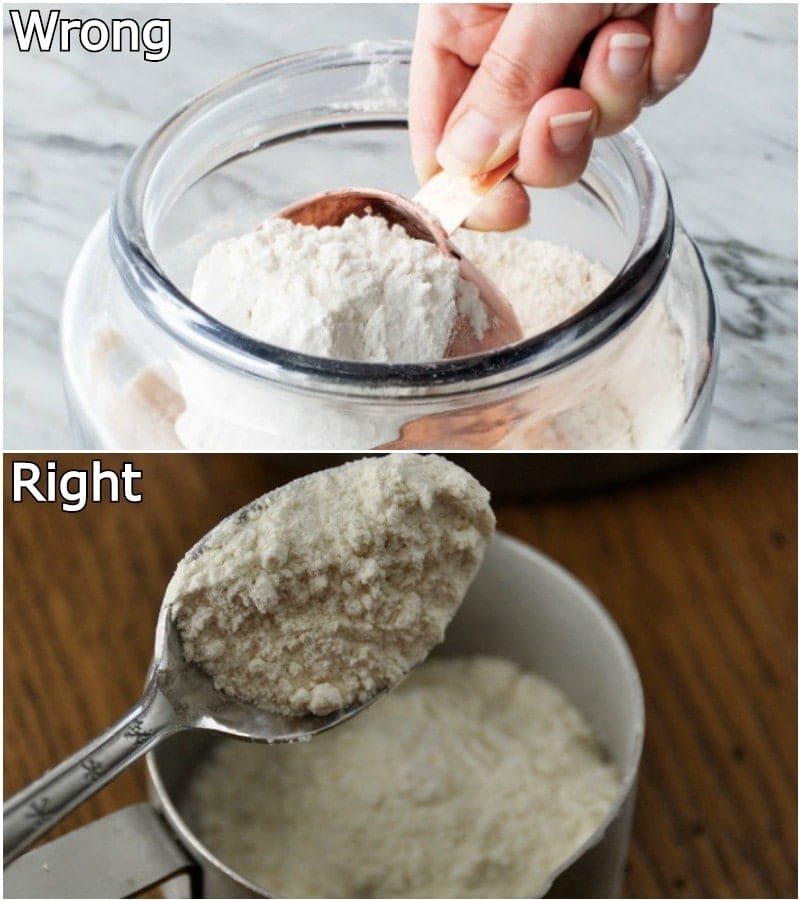 Too much flour can stick to the bottom of the cup and fall into your mixing bowl, or, your flour may be too packed, which will give you more than you need. It is always a good idea to use a second spoon to fill your measuring cup and weigh your ingredients as well for accuracy.