The Milky Way: Human Eye Vs Picture
We've seen some glorious pictures of The Milky Way online but it always makes us wonder, is that what it looks like when you see it with your own eyes? Thanks to this OP, we now know the answer. He took the picture on the left at the Pinnacles Desert in Western Australia just as the moon had set and the Milky Way was rising.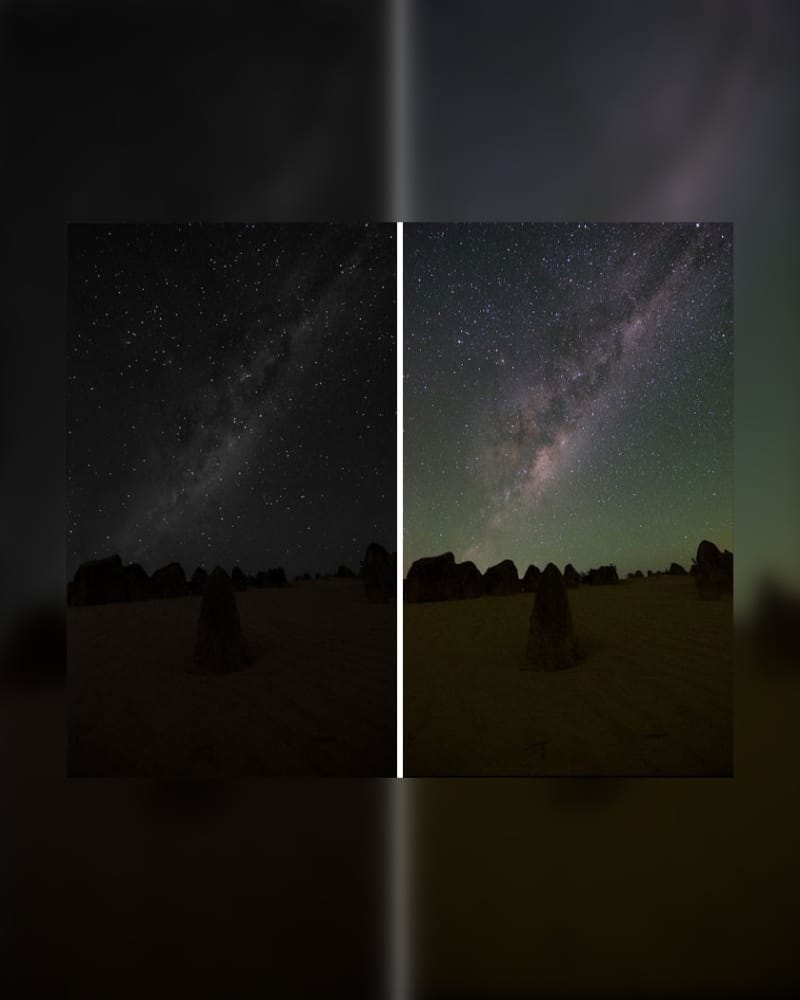 It's a pretty close representation of what it would look like to the naked eye as we can't determine color too well in low light. The one on the right is what the Milky Way usually looks like in pictures taken with a camera. You end up seeing quite a bit of green and even some orange and magenta hues. Interesting comparison, huh?