Blue Hair, Don't Care
You might wonder, why is it so common for people to draw graffiti of Marge Simpson? Well, we've got an answer for you: It's the hair. Marge's iconic hairstyle resembles many different things, both naturally and unnaturally occurring. Here, a mop stands in for her signature blue 'do.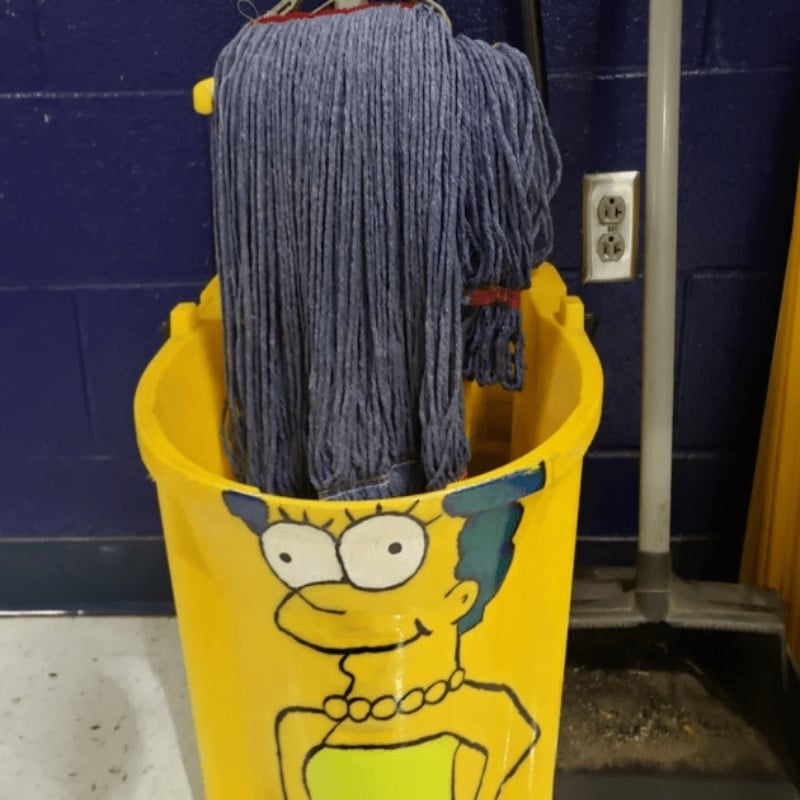 You've just got to smile when you see this. Since mopping isn't exactly the most enjoyable activity, creative touches like this might actually be welcomed since they make the ordeal a little less painful. If only Marge could materialize into a mop and clean the floor for you!