Weddings are one of the most joyful events in our time, more so than birthdays and company events (wait, are they even?). Guests from your side of the family and your groom-to-be or bride-to-be's side of the family attend a tear-jerking experience as you're about to enter your happily ever after — that's how weddings are perceived, right? Well, it's undeniably true. But what happens when things go out of hand? These people were able to capture and share wedding moments that will definitely get your emotions up, down, and even sideways; we're so stoked to share them with you!
A Pricey Wedding Invitation
It feels great to be invited to a party or any gathering at all. Getting invited to a wedding makes you feel special in a way that you feel you're part of the inner circle — until you're not. Take a look at this bride-to-be having a financial demand for her guests, and it's quite expensive for an invitation.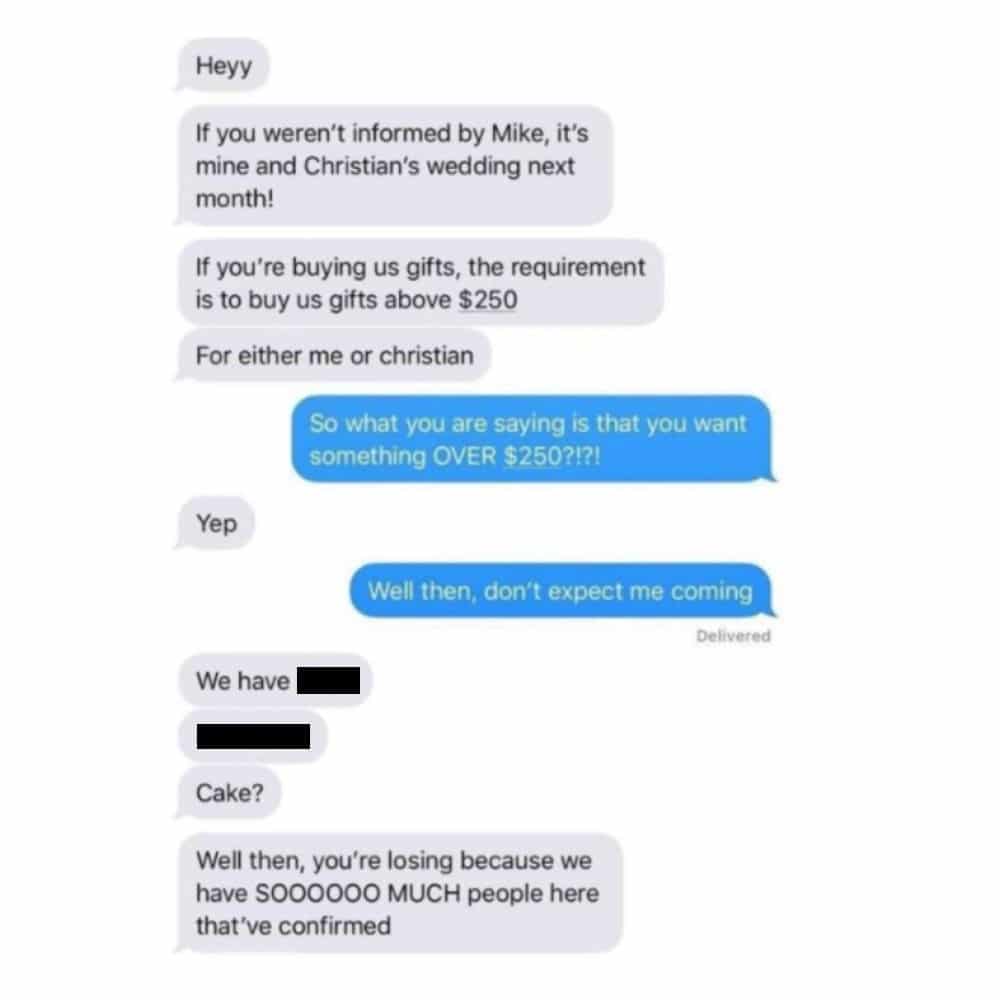 Can you believe someone would unashamedly require their guests an over $250 wedding present? Nuh-uh. Generosity isn't the issue here, but asking a minimum amount of $250 present is a total dealbreaker. The bride-to-be initially thought her request would work, assuming that her wedding is the grandest of them all, but the recipient of these shameful messages downright denied the wedding invitation upon receiving demanding responses.