What is This, Junior High?
Do you remember back in the days when people would shoot spitballs at bathroom mirrors or each other? Yuck. For many of us, spitballs are just a part of cartoons or TV that nobody experiences. But as it turns out, some people never grow up.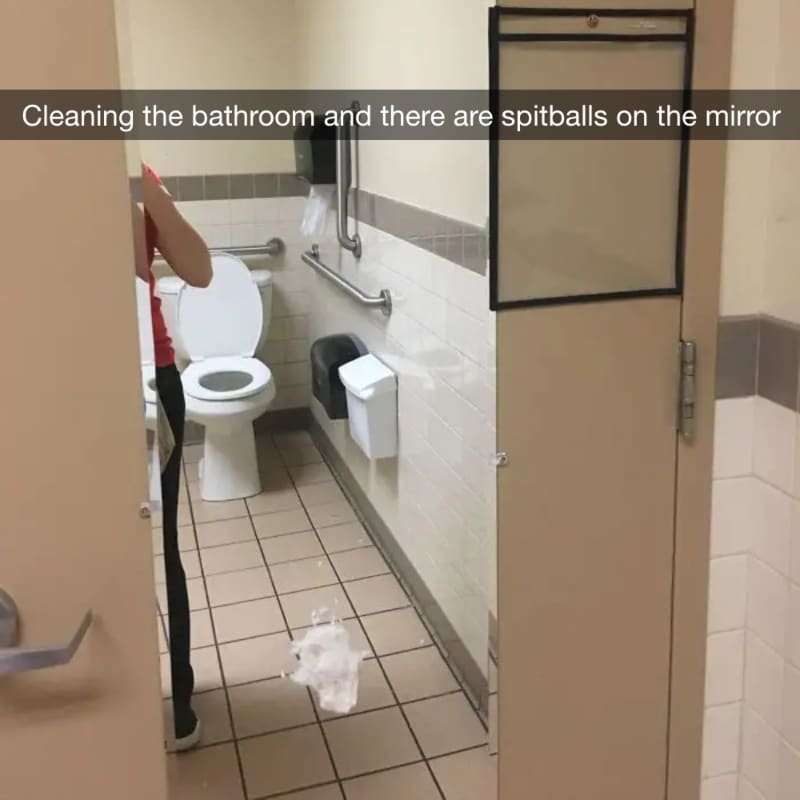 Soaking tissue paper and splattering it on a mirror has to be one of the worst things to clean up. After they've dried for a couple of hours, they can be a pain to unstick. Whoever did this needs to spend a couple of hours cleaning junior high school restrooms. Maybe that'll teach them how disgusting and pointless spitballs are.