At Least They Tried to Clean it Up
The worst people to enter restaurants are those that think they can do anything they want. They might allow their unruly children to run freely between tables or make messes without attempting to clean them up. In this picture, we can at least see that these people made some sort of effort to clean up after themselves.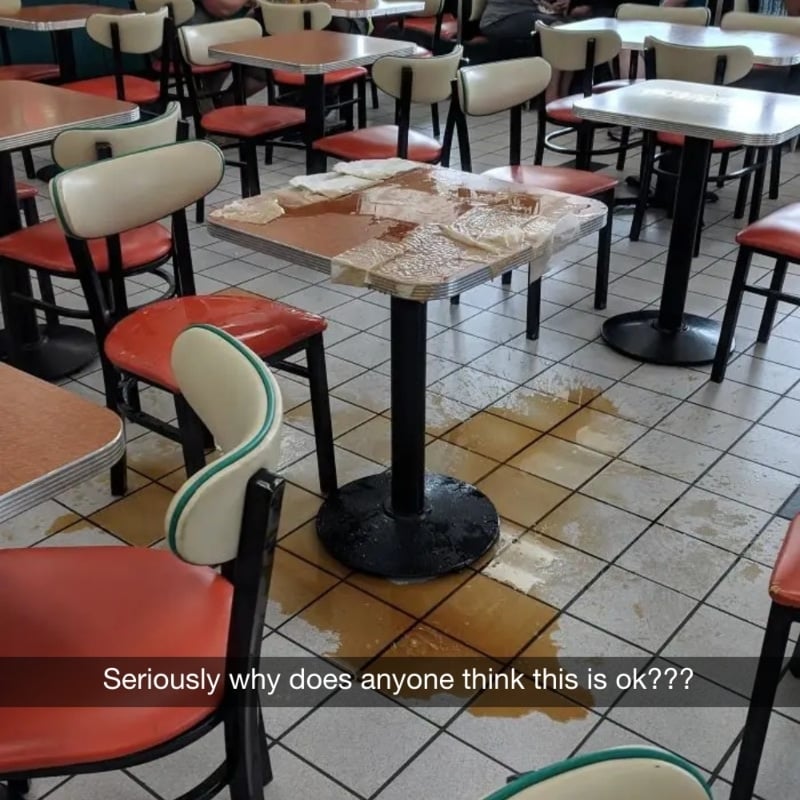 However, as you already know, spilled soft drinks can end up as sticky messes than make a table and chair unusable. Plus, this means extra work for someone who's already having a pretty crummy day. Good job, restaurant customer, you've just become the worst person ever on the planet.