Plastic food containers
Plastic food containers should be avoided altogether. They are a cheap and convenient way to store food, but they are packed with all sorts of harmful chemicals, which they will eventually start releasing into the food stored in them. The most notorious is BPA, a chemical used to soften plastic. Our body views it as a hormone and can cause many hormonal disorders. Children are especially susceptible to these chemicals.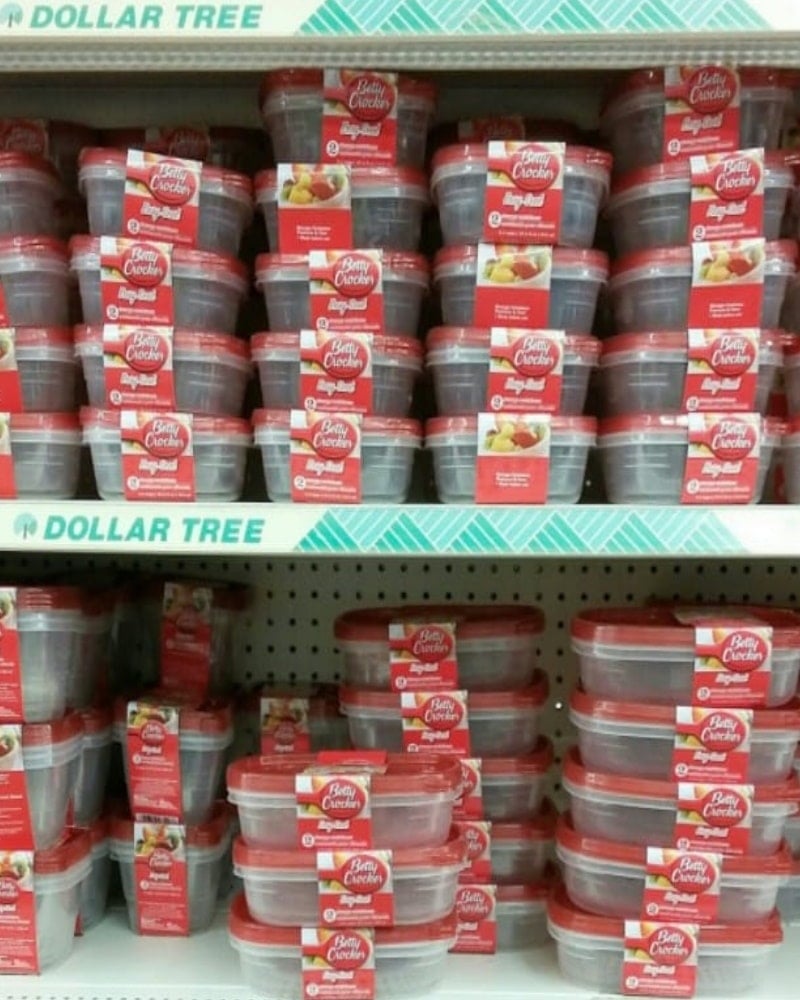 BPA-free products are expensive to develop and make, and they can't be found in dollar stores. It's better to use metal or glass food containers.