Talk to You in a Week
From this text exchange, we can tell that both parties aren't very nice people. The ex-boyfriend tried reaching out to his ex-girlfriend, as all ex-boyfriends are prone to do on occasion. However, she shut him down in the slowest way possible.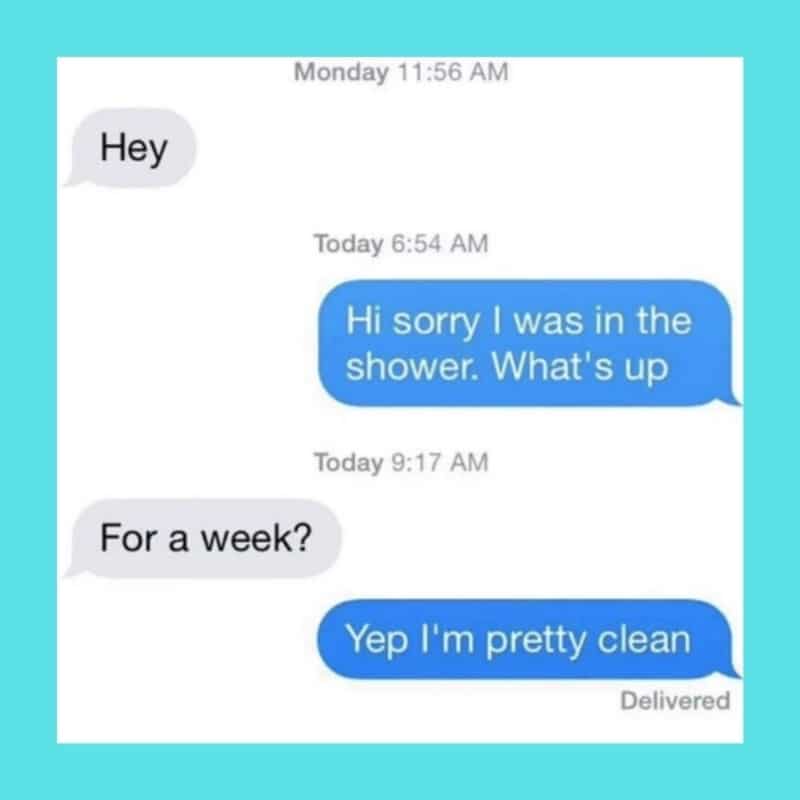 After a week of radio silence, she finally responded by saying she was in the shower. Maybe she needed a weeklong shower to get the thought of her ex out of her mind. She could've left him on read, but nope—she decided that a week of silence was torture enough. In our humble opinion, she should've blocked him and enjoyed her entire week.