When you have young children or both young and older kids, it can be hard to think of and find good options for a family game night that works for the little ones. It can actually be really easy to include your littlest kids in the game night fun without boring parents or other kids to death in the process.
Family Game Night With Younger Kids
Here are some great ideas for family game night with younger kids (or a range of ages).
Balloon Fun
There are so many games you can make up with balloons that can suit all ages. You can play with static electricity and see who can keep the balloon on their head the longest, see who can bounce one or more balloons for the longest, or even team up and toss or hit one back and forth for as long as you can without it hitting the ground.
Playing With Food
Food can be a great incentive for winners or even have its own games. Play games like eating something without your hands and whoever finishes the quickest wins, hiding a treat somewhere for whoever finds it first, or really anything you or your kids come up with. If your little one doesn't love board games, these are great alternatives.
Here's a great nostalgic moment for parents! This game has a pond that rotates with little fish that open and close their mouths, a game many parents may remember from childhood. It can be played by kids as young as 4 years old, and have up to 4 players. Whoever catches the most fish wins! Find this great game here.
Let's Go Fishin' game is the original version of a well-known and well-loved fishing game that parents will remember playing as kids
Gameplay helps develop hand-eye coordination
Players use mini fishing poles to try to catch the most fish
Features a rotating pond and fish that open and close their mouths
For 1-4 players, ages 4 and up
Building Competition
Use household objects, Jenga pieces, fruits, veggies, old bottles, pretty much anything you can think of to create fun little building competitions. It can be whoever makes the biggest or the tallest creation within a time limit wins, or some other variation. The possibilities with this idea are pretty limitless.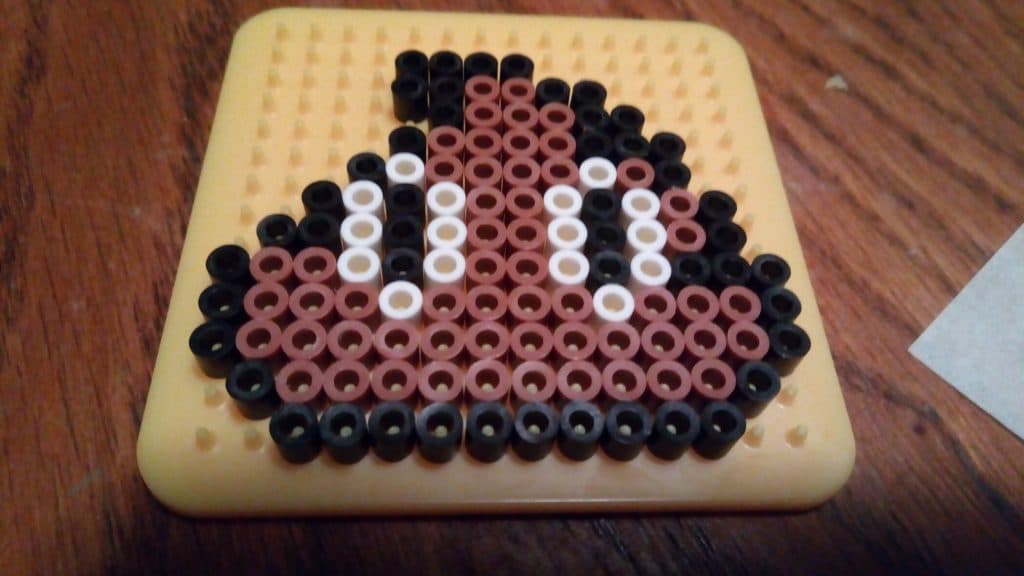 Other Board Games
If your child is old enough or has the attention span, board games can be a classic but great option for your game night. Games that involve matching could be a good option, or things like Guess Who or Candy Land tend to be younger child favorites (that won't bore the rest of the family too).
Lucky Ducks is a fun interactive version of a matching game, that teaches kids color matching and memory. This game is for children ages 3 years or older, and can be played alone by kids for development or by 2-4 players. It's kind of like that carnival game with fishing for ducks if you know what I'm trying to reference.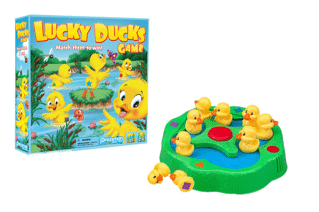 A modern version of a traditional matching game that moves while players try to find a match
Simple format is easier for little fingers than cards and allows for independent gameplay
Reinforces key developmental skills like color matching and memory
More than 10 million units sold of this popular childhood game!
For 2-4 players, ages 3 and up
Has your family ever played any of these games or used similar ideas for family game night? It's a really great idea to have a game night if you don't already have one, as it improves bonding as well as reduces stress or anxiety in family members.
Some game time is a great way to unwind and spend time with your kids, and these ideas give you something that is friendly and inclusive of younger children too.
Please subscribe to my weekly newsletter to get updates when I extend upon this topic. You can also like & follow Parent Influence on Facebook for instant news & updates.