Most of us watch Disney movies for entertainment. Some of us what them to bleach our minds of a horror story or a video that we recently read or watched. But for the most part, we can all agree that Disney movies are a source of fun for the entire family. But what if they aren't? What if every animated Disney and Pixar movie actually hides hidden messages and theories that would fly over the head of average viewers? Check out these 50+ fan theories and prepare to have your childhood ruined!
Warning: Spoiler alert!
Moana Is Already Dead
As you read through this list, you'll come across some pretty convincing arguments as to why Disney and Pixar movies might not be as innocent as they seem. We're sorry that we have to shatter your image about what actually happens in Moana, at least according to twisted theorists.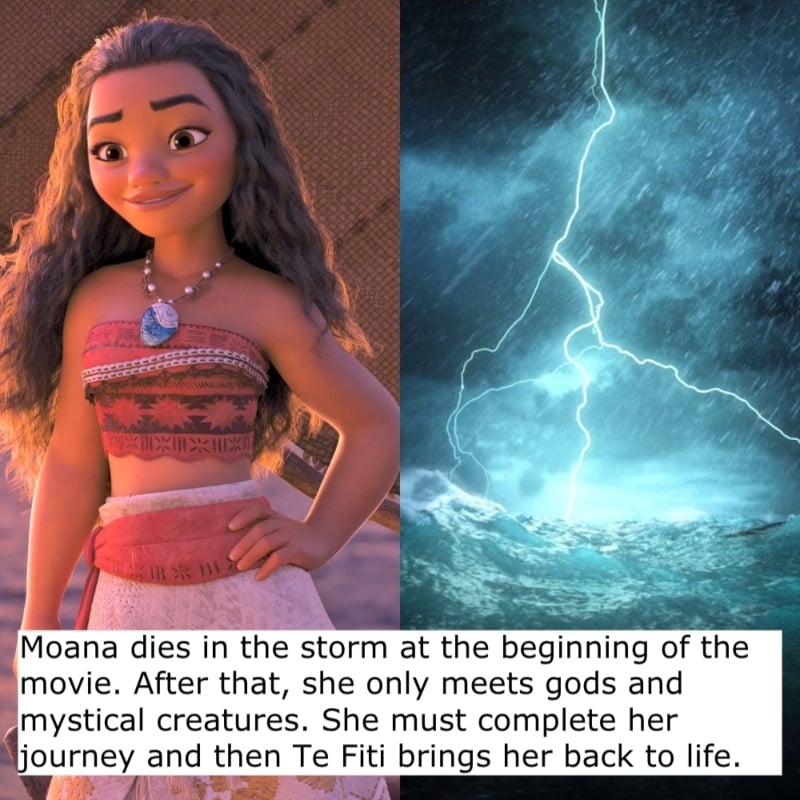 Some people suggest that Moana dies at the beginning of the movie, or, to be more specific, Moana is on the verge of death. There's no way a 16-year-old girl could survive such a devastating storm in the middle of the ocean. In her mind, she meets gods and all sorts of creatures that wouldn't exist in the real world. It's only after she completes her mission that she comes back from the dead.