When sh*t hits the fan
In a similar vein, the choice of wallpaper for this bathroom is interesting, to say the least. Normally you would go for something clean and neutral; inoffensive in a public restroom. You're not after high-concept design when you're relieving yourself, but you do expect a certain standard of decency.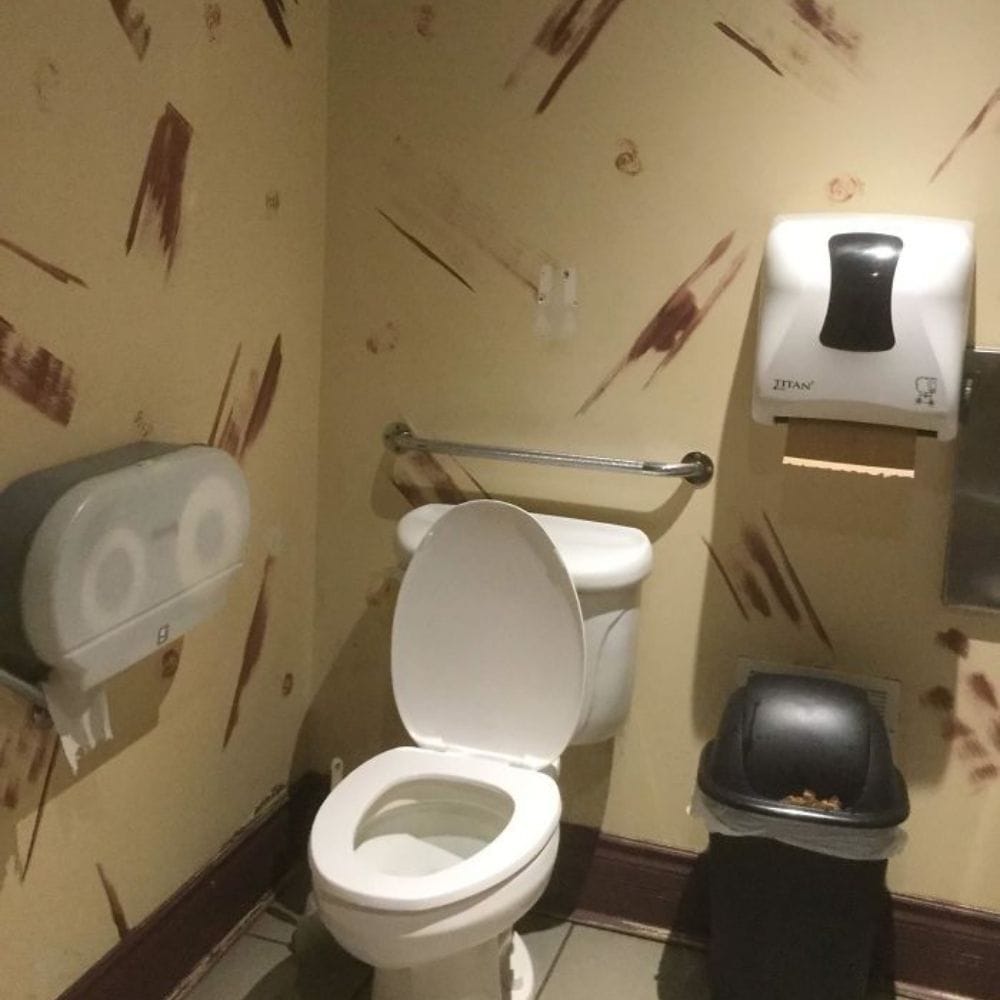 Not so here, with the "artfully" placed brown streaks that look like… you get the picture. Suffice to say that I wouldn't be touching the walls in this palace, no matter how much people tried to convince me that it's just paint.