Getting carried away
Bringing up the topic of what you want to happen to you when you pass away is awkward enough as it is, without graphic designers making it even worse. You want to approach the matter in a light, but respectful way.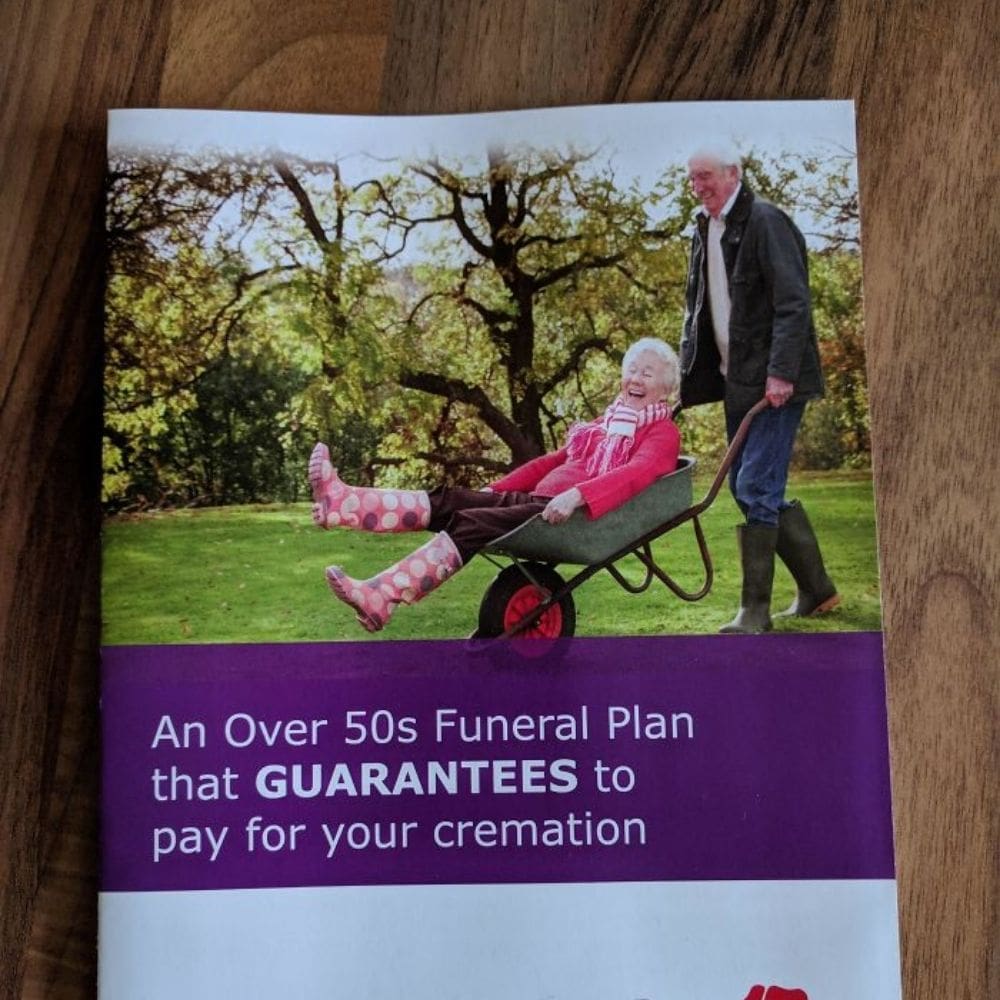 Enter a photo of Grandad pushing Grandma around in a wheelbarrow, you know, as if he were carting her off to the her final resting place. Not quite the image you want your children to have in their head as they're discussing your wishes. I'm pretty sure that this was not part of the brief he was given.