A little bit damp around the edges
Another city, another seating mistake. We all know that we should be working more activity into our day and that sitting is bad for you. It's lovely that city planners are trying to find new ways to encourage their residents to get up and move and enjoy some fresh air.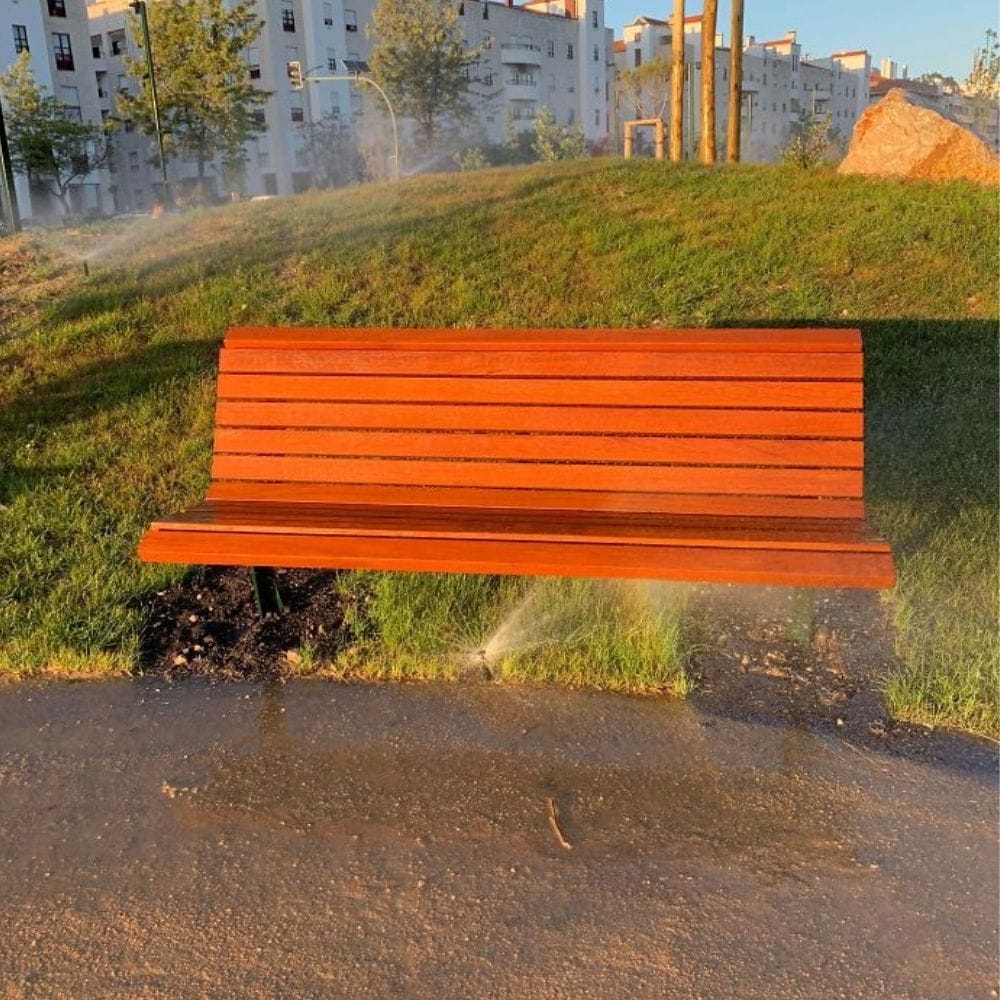 There's nothing better than going on a walk with your dog, your partner, or a friend, and sitting down for a couple of minutes to watch the sun go down. However, I do take issue with this particular method. Placing the sprinklers under the park bench seems to be a recipe for wet trousers and annoyed park-goers.