DIY Pool Heater v2.0
This person took it several steps forward (or backward, depending on how you view it) and placed kindling on a wheelbarrow. The wheelbarrow was then lifted and placed into the above-ground pool, where the metal of the tool conducts the heat of the kindling and transfers it directly into the pool water.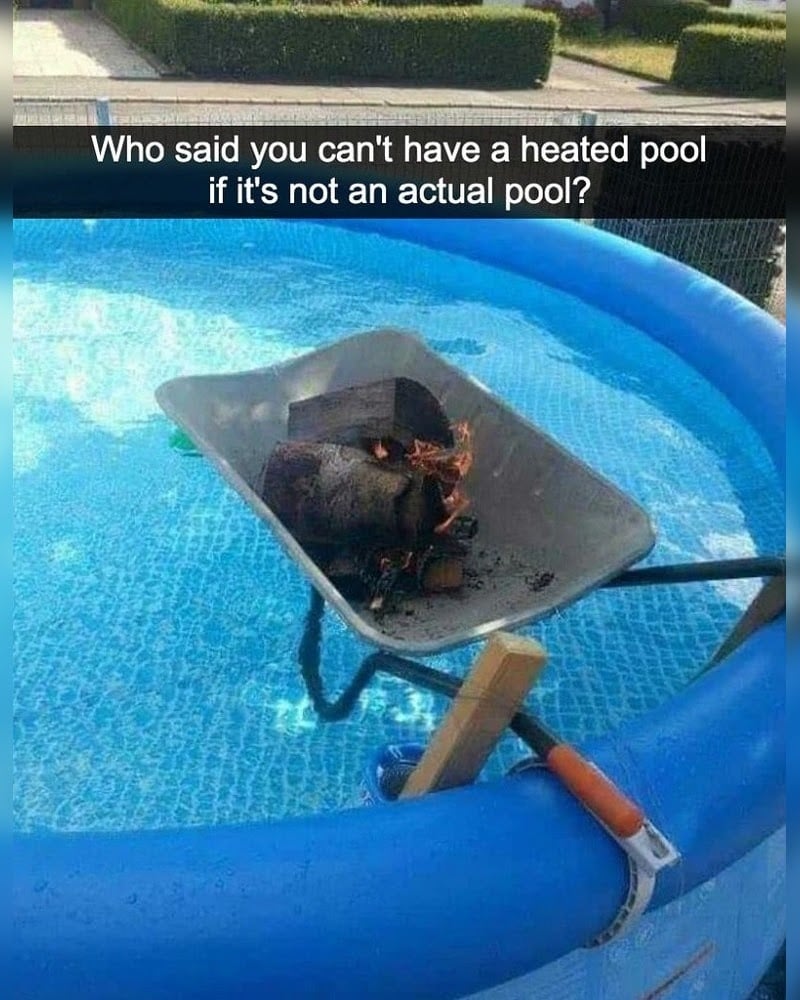 They say that if it works, don't fix it, but we seriously question the lack of concern for safety. Using such a system in an inflatable above-ground pool is beyond foolish, but if it gets the job done, there's absolutely no reason why anyone should be complaining.