Sending a Harsh Text
There's no one we identify with more in the Kardashian clan than Kimmie herself. Her wide array of expressions are perfect meme material and this one is no different. The thing about text messaging is that sometimes it's hard to interpret the tone of the other person.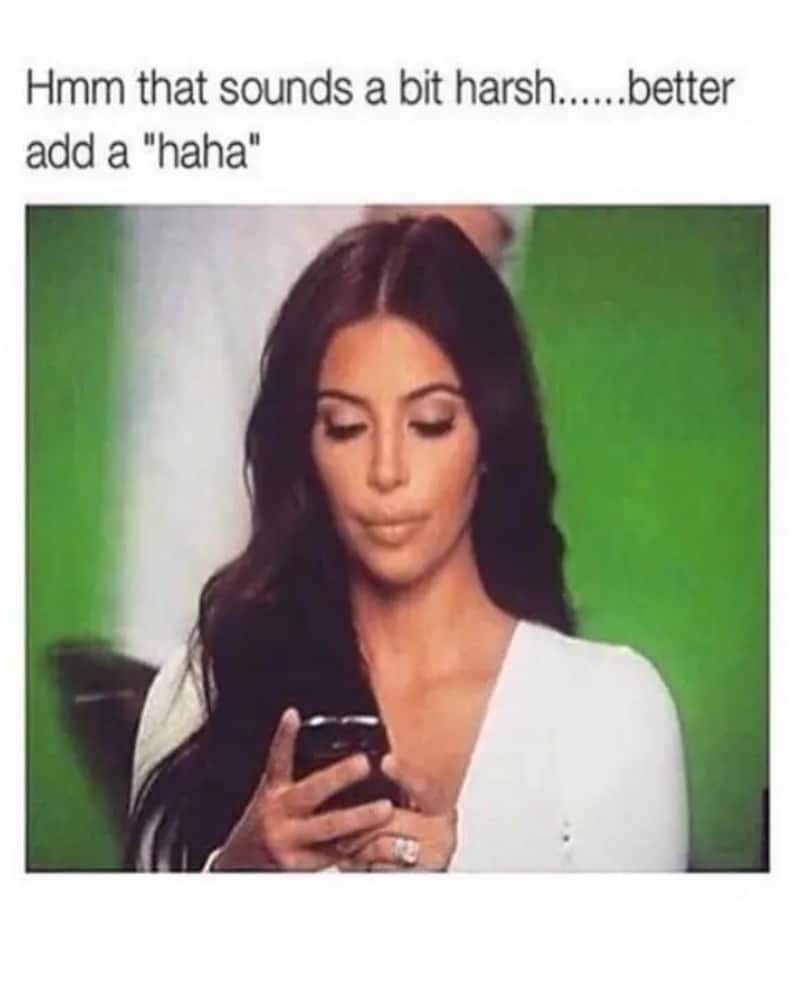 That also means you have the freedom to send whatever you feel like as long as you let the receiver know you don't mean it (except you do). Typed something that sounds too honest and harsh? Just add a "Jk" or "Haha." Problem solved. We know this is just a meme but we bet this is exactly what Kim K does in real life.