You may think you know your home inside out but do you really? Unless you've built your home from scratch, you never know what secrets and hidden treasures lie within the walls of your house. In fact, the older the place, the more likely you are to discover something out of the ordinary. Check out these surprising and unexpected things people found in their homes that will make you want to go on a treasure hunt of your own.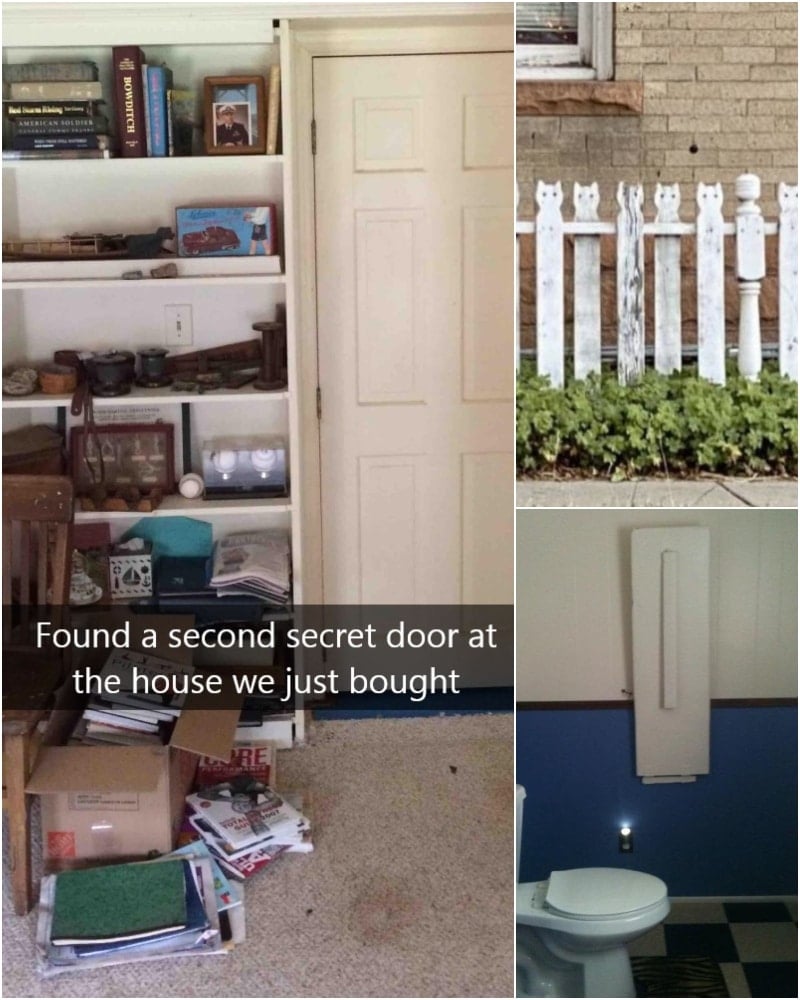 Secret Room
When you think about it, finding a hidden room in your house sounds like a win doesn't it? You could use it as a spare room for guests, transform it into a gym or a games room, convert it into a home cinema, or use it as a panic room. The possibilities are endless.
This person was obviously excited to find a secret room, except the way they discovered it wasn't ideal. Apparently, after they parked a big bus outside their house, the road started to crack and eventually caved in to reveal a room under the bus. We wonder what it was used for and why it was sealed off from the rest of the place.