Marriages are made up of highs and lows. Between those highs and lows are day-to-day, ordinary moments. There are tiring and never-ending chores to do, mood swings and petty tantrums to deal with, and mundane moments. There are also differences in opinions that can make the roof come crumbling down. But for couples that understand each other and are willing to go the distance, there is a good amount of humor to enjoy. We've put together some funny and relatable tweets by married people that reveal the honest side of marriage. Whether you can relate to them or not, these tweets will give you an insight into marriage.
Hate the Same People
It is widely believed that the best person to marry is that person with whom one has everything in common. Having things in common doesn't necessarily mean liking the same things, but in some cases – as for this couple – it means hating the same things. Or the same people. That's still something you can share with your loved one.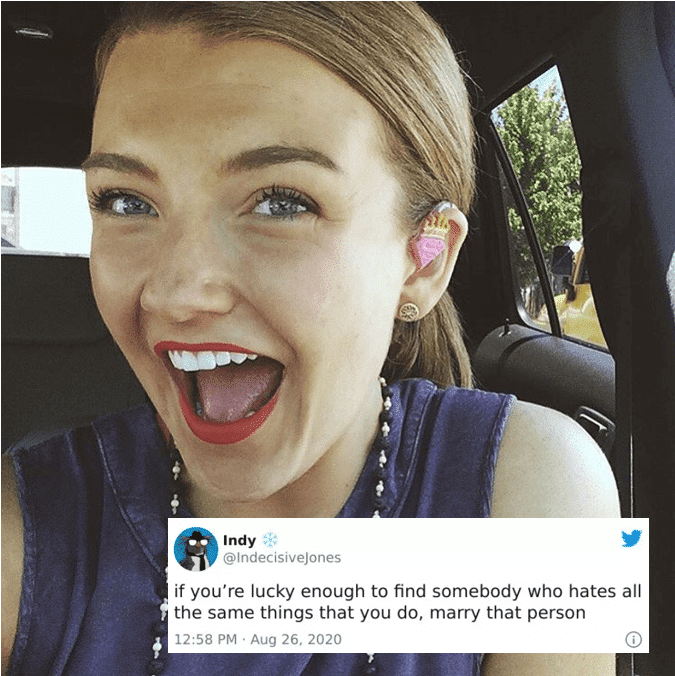 Not everybody is lucky to find someone who likes the same things they do. But finding somebody who hates the same things is another level of connection. And that is very valid too. Couples who hate the same things don't have to worry about stepping on each other's toes very often. A smart way to take on "till death do us part."