Living with a Man-Child
When you're single, you can leave clothes hanging around the living room or your shoes scattered about. That's one of the benefits of living alone. You can make a mess of the bathroom without anyone holding you to it. But marriage is an entirely different thing. When you're married, something as minor as leaving socks on the floor can get your partner riled up.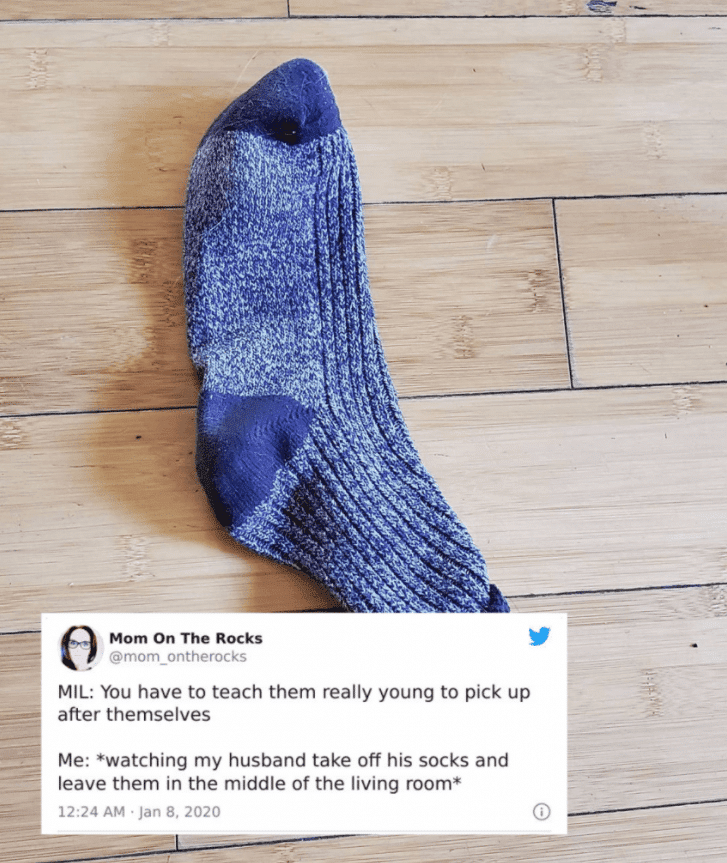 When you share the house with someone, even if you don't mind the mess, you have to be attentive to their needs. If your mess makes them feel uncomfortable (which is very understandable), you'll have to adjust. This mil reproached her daughter-in-law about teaching her kids to pick up after themselves when her own kid still leaves his socks around the room.