Frida Kahlo
Artist genius Frida Kahlo is undoubtedly one of the most legendary painters of her era. Frida's paintings touch upon a wide range of themes with stylized techniques unique to her own. Many people have analyzed the paintings the find out Frida's true feelings while she was creating them. It's commonly believed that her personal hardships while growing up played a role in her masterpieces.
Unfortunately, Frida passed away before the world ever appreciate her genius to its fullest extent. Today, you'll find many of her works lined up on the walls of some of the finest museums. If you've seen her self-portraits before, you know just how close this costume is to reality. Unibrow included.
Tweedledee and Tweedledum
Tweedledee and Tweedledum didn't actually appear in the original Alice in Wonderland. They made their first appearance in the sequel, Through the Looking-Glass, a full six years after the first book was released. At first, you probably can't tell that these women are cosplaying the fat twin brothers because, well, they're anything but chonky. However, from their unique caps, it's pretty easy to guess.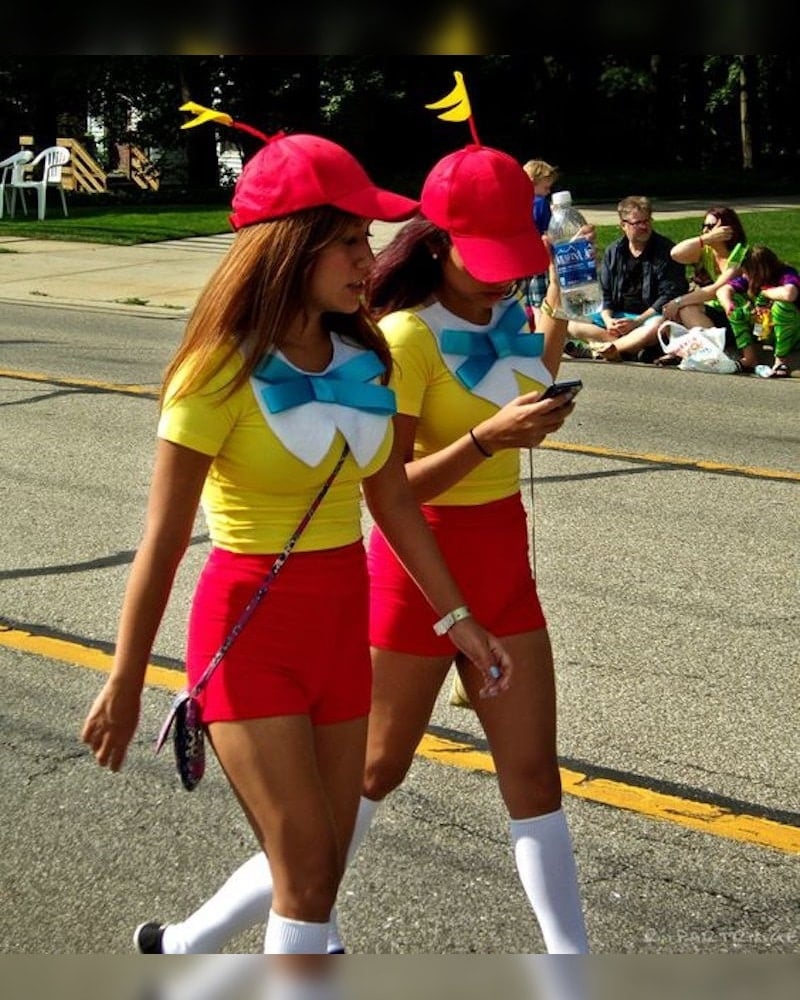 However, we have to admit that they totally pulled of the look. Plus, now each woman has a reason to spend the entire night and day alongside their bestie on Halloween.