She's overrated anyway
This poor Shiba Inu was probably trying to play with Alexa, and he ended up chewing it and ruining the expensive AI machine. The innocent look on his face says it all. Alexa isn't a real person, despite what some people seem to think, and it's not even a living creature, so if you ask us, it's not that big of a crime. It's an innocent mistake that would cost this family 50 bucks – when you adopt a pet, you acknowledge there could be casualties of the likes.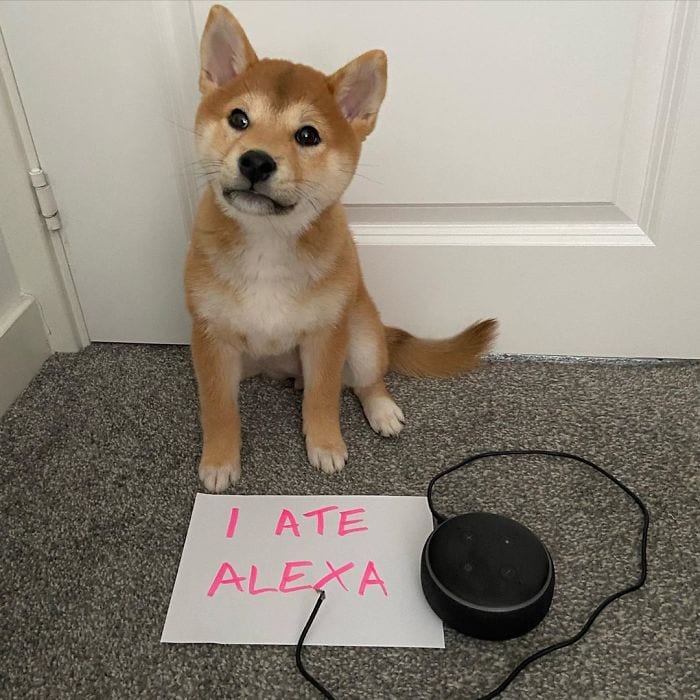 Or perhaps this Shiba Inu is wiser than what we give him credit for; perhaps he felt as if Alexa was taking his place in the household. We already know dogs are very possessive and protective of their clan, and so perhaps this was no accident at all, and he thought the house only had place for one dog.