Not all the glitters is gold
Whenever we go to the beach, we spend the next three weeks finding sand everywhere around the house and on our body and hair. Glitter is a lot like sand; it looks golden and beautiful, but it's hard to get rid of. If you ever had to clean your house after a surprise party, you might know that glitter is almost impossible to clean.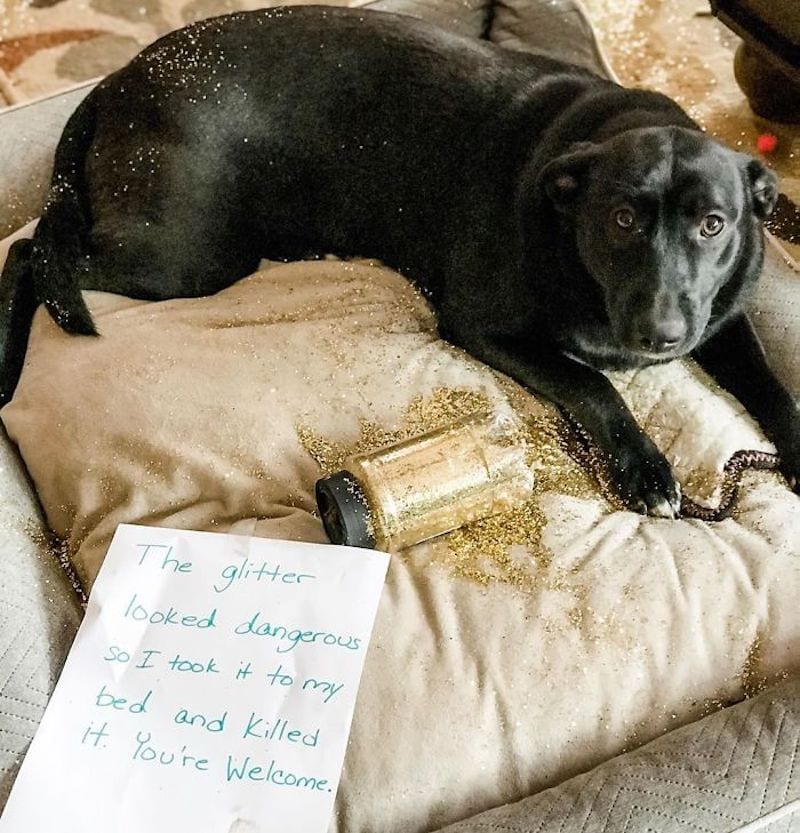 You think you've cleaned it all, but then for the next three weeks, you notice those tiny glitters everywhere you step. This dog wanted to help his human get rid of this dangerous box of glitters, so he ate it. Once again, the intentions are good, the execution not as much.