Your home should be a place of utmost comfort, the haven you can hide away in and enjoy at all times. When the stress of everyday responsibilities, from work to managing your social life to bills, starts feeling like too much to handle, all you want is a place where you can hide away and enter a full zen mode. Sometimes, however, it can feel hard to relax when your house is cluttered and disorganized. How can we tackle home organization in a way that is easy and affordable, and brings the ultimate peace of mind? Follow along for some of the very best tips and tricks you can use to deal with those untidy corners and wrestle them into organized submission. The best thing about these tips is that not only will they turn your home into a place that is easy to manage, clean, and maintain, but they are also so simple that the average person can do them with no problem!
Looking for something to codify your cables? Bread clip tags are the new in!
Whether you work from home or just use home devices for entertainment, one thing nearly everyone can relate to is the charging cable tangle. If you, like so many of us, struggle to keep those pesky cables organized, you might be surprised at this simple trick.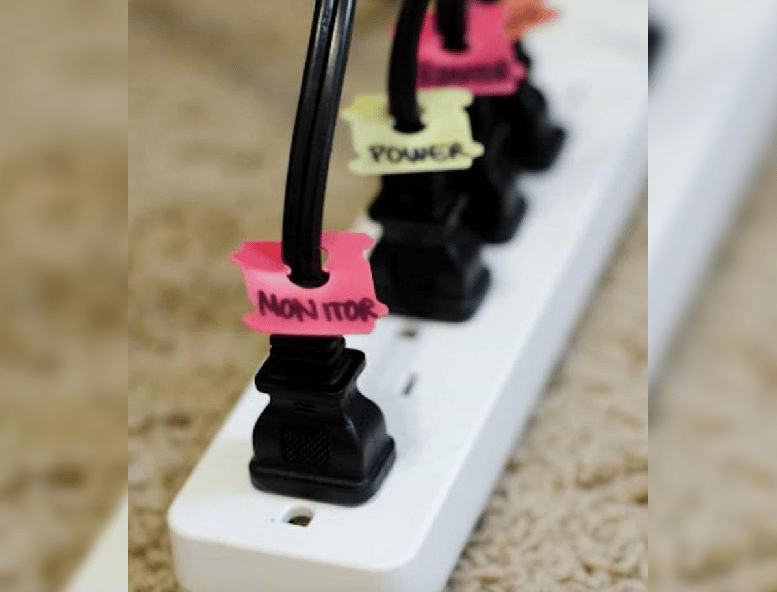 Try taking one of those plastic clips from a used bread bag, attaching it to the base of your cable, and writing a simple label in Sharpie. Problem solved! You won't have to worry about those tangled cords again, and as an added benefit, you have now found a way to recycle those tiny plastic bags which otherwise might end up in the bin.