Marriage is a wonderful thing. You get to choose your favorite person in the world to build a life with. Marriage is also hard work, and often frustrating, as that person isn't always at their best, and neither are you! Living with another person means living with all their habits and little quirks, from the way they load the dishwasher, to how they seem to think that ketchup is a food group. Men get a bad rap in this area, mainly because they seem to be able to block out all the things that need doing every day to keep a house running. These tweets from husbands dealing with their wives' frustrations are a hysterical, but completely relatable, insight into other people's relationships.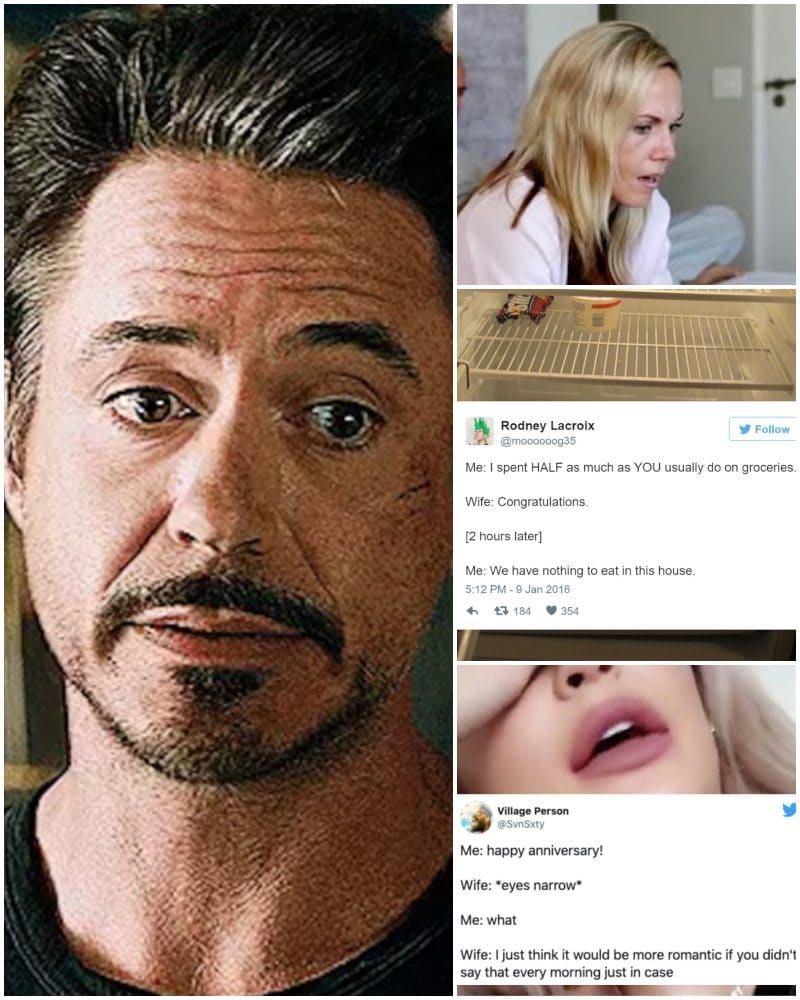 70 mph
Being in a car with your significant other can be the cause of many domestic arguments. Asking for directions, or not asking for directions, which radio station to listen to, or who has to answer the kids' 512th question about "how the sky works" is bound to fray anyone's nerves.
This husband had obviously pushed things a little too far for his wife to take a deep breath and ignore it. I have to admit, that threatening to throw someone out of the door at 70mph is a little over-the-top, but we weren't there, so can we really judge?