Do you believe in love at first sight?
I did as an emotional teenager. I watched old Hollywood musicals on TV, read Wuthering Heights with a tear-streamed face, and knew the words to every sappy song on the radio.
Then I didn't. We understand a little more about love as we get older, and as we realize that songs, books and movies only play with our emotions for a little while as we form our real lives, we understand that real love builds over time. That's why they're called relationships. Because we need time to relate in order to build love.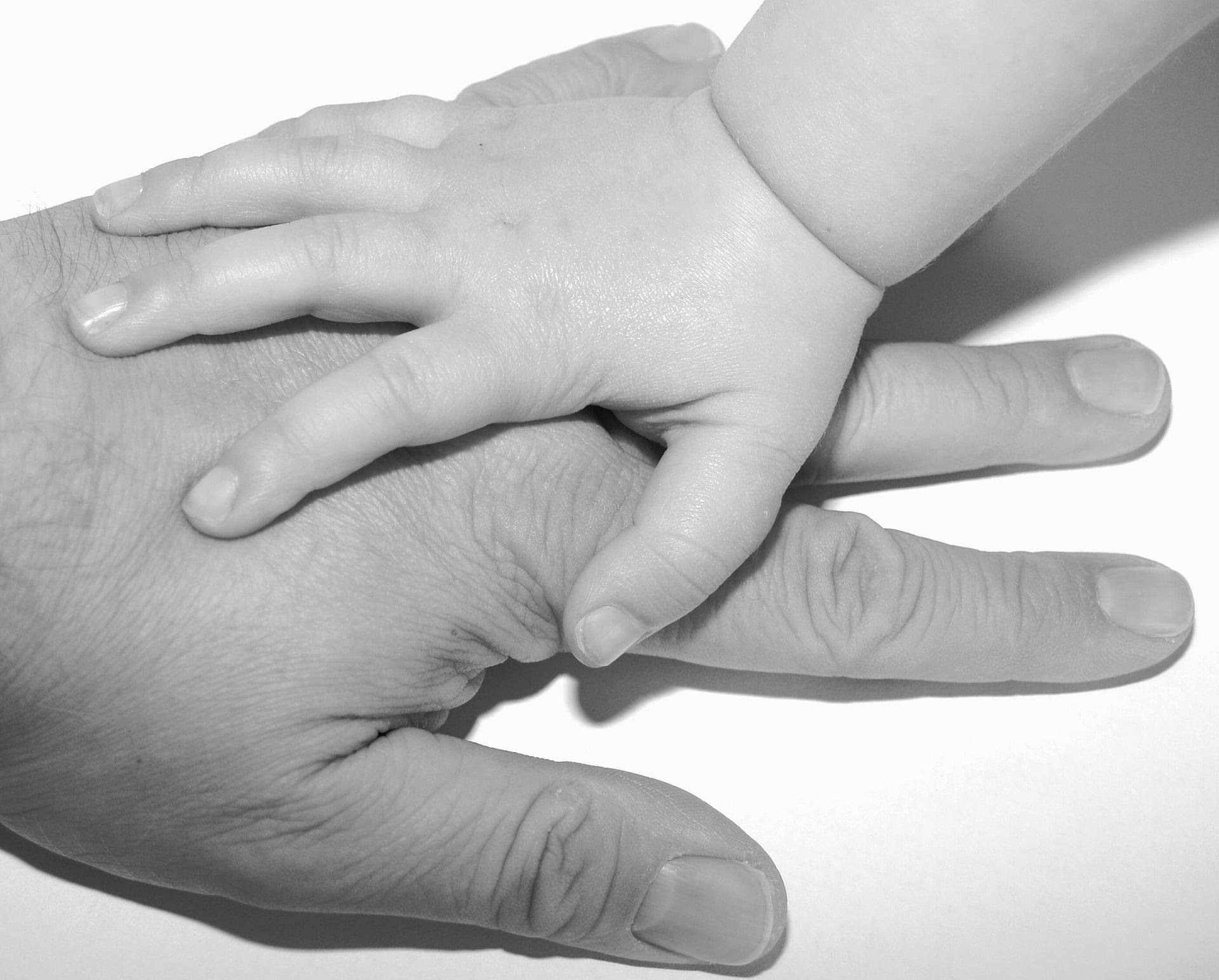 Now some may argue that love at first sight is that special feeling mothers have at childbirth, but I say no! Love at first sign of a bump; surely love at first kick, but the love is there well before first sight. Personally, I felt love at first wave of nausea and bloat, but I was crazy about pregnancy, so that's just me. Being pregnant is a nine-month mini relationship with your baby before you meet. It's kind of the internet dating portion of parenting, and birth is the first actual face to face meeting. So unless a mother is telling her adoption story, I'm going to argue against love at first sight with your own child.
No, I was sure love at first sight was a romantic myth. Until I experienced it when I met my first grandchild. I was there when she was born, and when the excitement, relief, fatigue, and all the other emotions that accompany a birth subsided and I was home in bed that night, something happened to me that I had only even heard of once or twice. When I closed my eyes, I could see her face. It was as clear as if she were in the room…so clear I couldn't sleep, or even relax. Her image was on the back of my eyelids, my heart was pounding and I had this feeling of complete joy! I knew I would never be the same, as I now had this new love, which was more intense than I could have imagined.
This was over eleven years ago, and I can remember the event as perfectly now as I did that night. In some ways, it is clearer than the memory of the birth itself, and here is why: You don't just become a grandmother. The prerequisite is that you are a mother. That same mother that fell in love with her baby in utero, who saw her face at birth, is now still parenting; though with an adult child.
During the pregnancies of your children, you are very excited for the coming baby, but you are still viewing this event through the mom lens. You worry about the health of your daughter or daughter-in-law. You fuss over details as you help the new mom get ready. In the delivery room, you are excited, but worry about the medical aspects and the pain and anxiety she is going through. This is the birth of HER baby, HER experience; and you are thrilled for her. You are a happy mom of a parent. You make sure everyone is fine, stay out of the way so bonding of the new family can take place as you breathe a sigh of relief. Then it happens… the baby is looking at YOU. For the first time, it's just the two of you.  And a love is born. Right there…at first sight.
I now have five grandchildren, and each of these relationships are unique, as they should be. There are days I feel that the love we have is the most amazing bond there is, and days I worry we are not as close as I would like. I will always remember with awe, however, the day I became Mimi.
About the Author – Diana Fox
Diana is a former early childhood educator who loves writing, all needlecrafts, playing the harp, and just being silly with her large family. She enjoys traveling, then returning to her country life in New Hampshire with her husband, collie, cat and chickens.
More From Diana Fox: