The term "troll" has been used to describe a person who intentionally posts insincere, inflammatory remarks on social media, but we didn't need to tell you that. However, it requires a very specific skillset to take pranks from level one to level troll. Below, we'd like to share with you people who tried their best (and succeeded) at being in-real-life trolls.
Mom and Pops' Picture Is Better
This couple probably felt like they'd taken the perfect #relationshipgoals picture together, and in all honesty, we gotta say it looks pretty cool. Not everyone is capable of holding their girlfriend up by one arm, let alone holding that position for long enough to get a quick picture.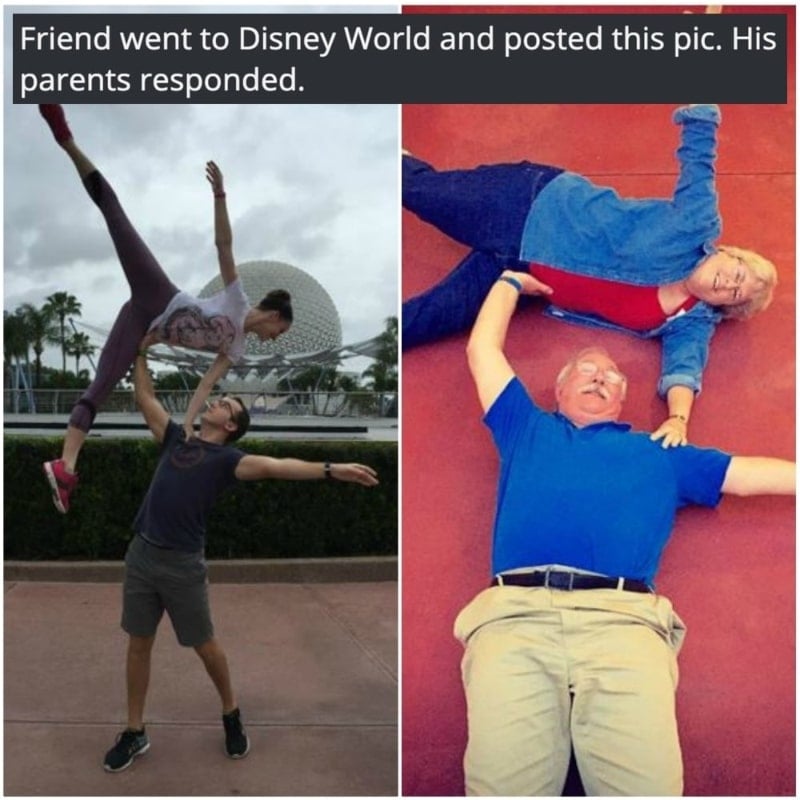 Instead of sharing the picture on social media, the guy friend thought it would be a good idea to send it to his parents. Boy, was he wrong. In response to his picture, his parents sent him the perfect photo: mom and dad posing in the exact same manner while laying flat on the ground.