After surviving for more than a few years on this planet, it's pretty clear that life isn't filled with flowers, rainbows, and good thoughts. As they say, life isn't a picnic. People can resort to committing questionable acts in order to reach their goals and make life easier. Of course, "questionable" is relative, but in a general sense, it's something that the common person would probably consider immoral. These people decided to share their dubious methods of receiving benefits they weren't entitled to, so that we could all learn from them. Who knows, you might learn a thing or two about what not to do as a functional member of society.
It happened again, boss
There are times in life where you feel like giving up. Perhaps you're too lazy to get out of bed and commute to work, or maybe going to class sounds like punishment. Trust us, we've been there before, and that's why we find this immoral life hack to be pretty useful.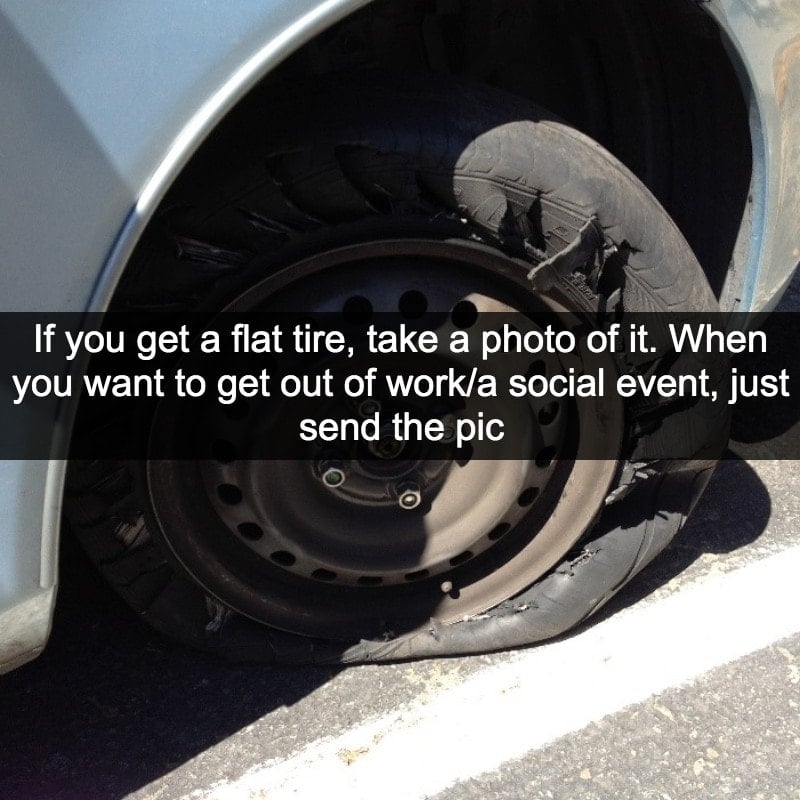 The next time your car or motorcycle has a flat tire, take a picture of it from different angles. The next time you don't feel like going to work or class, just send one of the pictures to your boss or professor. At the very least, you'll be allowed to come late.