Seinfeld has a B.O. problem, a terrible-dancing Elaine problem, a little bit of a fashion problem, and most definitely, a dating problem. But all those things are at the core of what makes a show about nothing, in actuality, a show about everything. It's a show about everyday annoyances (neighbors who drop by unannounced), friendships (these four people spend A LOT of time together), and of course, romantic relationships. That's what makes it a show we can all relate to, and probably what made the show a huge success and a pop-culture icon. However, as much as the show tries to depict real-life, there are just too many disturbing loopholes we can no longer overlook and too many questions that are left unanswered.
Dating Lessons and What Not To Do
The first and most prominent loophole: the gang's dating life. George Costanza is quirky about dating, to say the very least. There's a lot to be learned by watching George. Very specifically and most frequently, what not to do. Jerry is more successful at dating, at least in the sense that his dates don't end in flames (well, sometimes). George, very frequently, self-sabotages and refuses to accept his failures.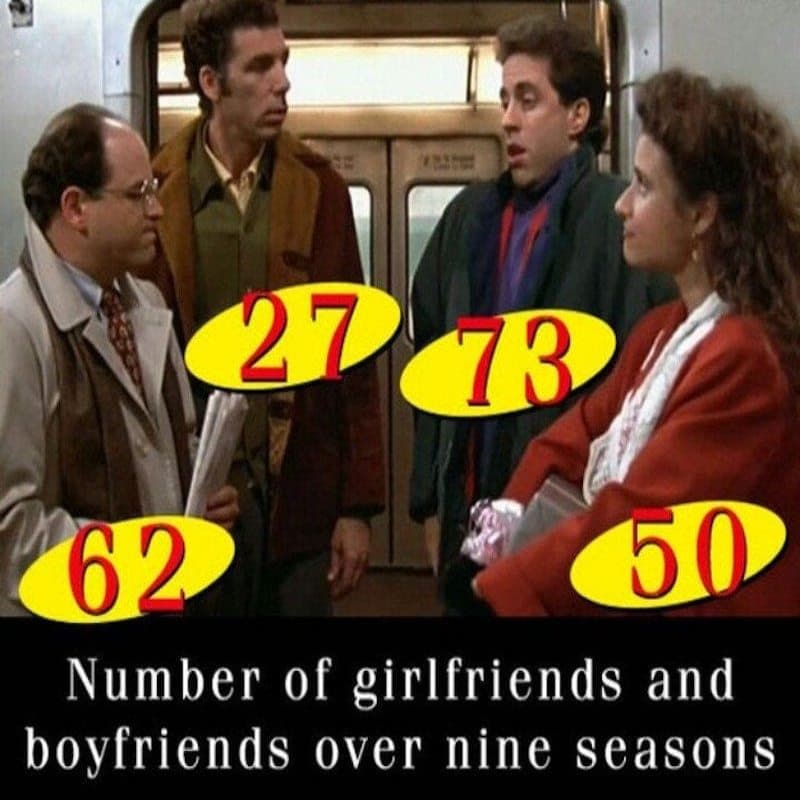 Kramer's relationships don't take up a lot of the series but the ones that do are highly amusing, if not short-lived and dramatic. Watching each character face various relationship checkmarks is nearly a roadmap in what not to do in order to have a successful relationship. Yet, somehow, all of them manage to score countless dates and have many relationships throughout the entirety of the show.