Getting kids to eat their vegetables can be a challenge, but it doesn't have to be. With some creativity and effort, you can turn family meals into an enjoyable experience for everyone.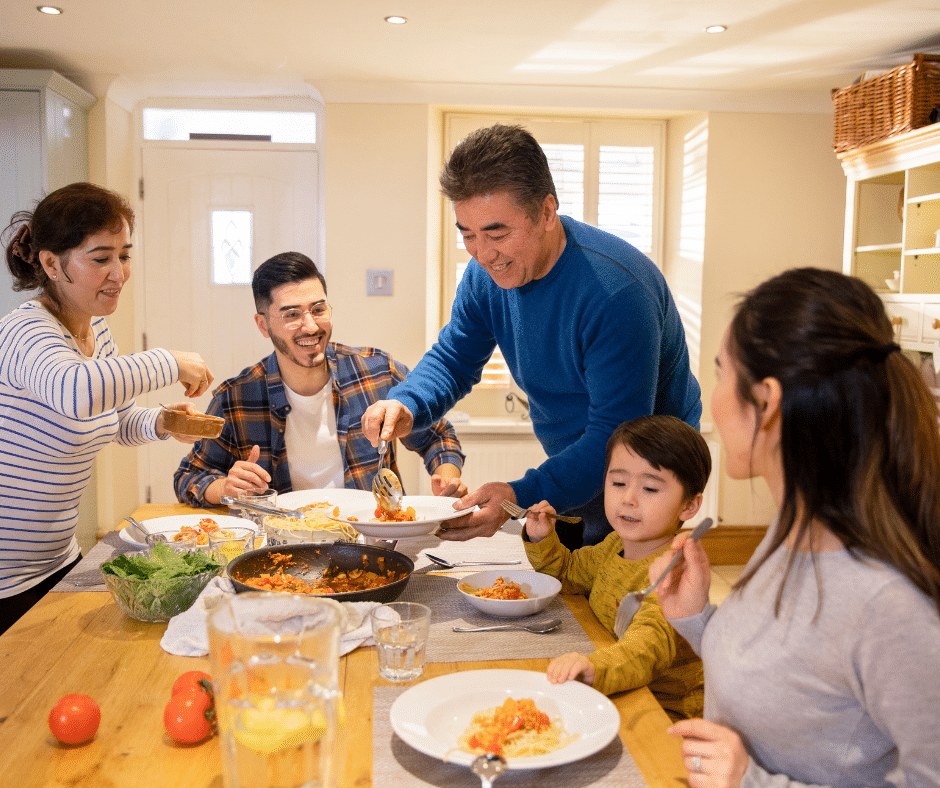 In this blog post we'll explore creative ways to make family meals fun, so your kids will actually look forward to trying new foods.
We'll cover topics such as spicing up mealtime conversations, introducing variety through themed dinners and using rewards systems that encourage healthy eating habits. So if you're looking for some inspiration on how to get your children excited about mealtimes, read on!
One of the easiest ways to make family meals fun is to start a conversation. Ask your kids questions about their day or discuss current events – you may be surprised by what sparks an interesting discussion! This can help take the focus off eating and put it onto talking, making mealtime more enjoyable for everyone.
Themed dinners are an excellent way to introduce variety into family meals. Pick a theme for each night and let that guide your meal planning. One night can be Mexican-inspired with tacos or burritos, the next night could be Italian with spaghetti and meatballs or pizza. You can even make it educational by exploring different countries and their cuisine.
Finally, you can use rewards systems to encourage healthy eating habits. If your kids are hesitant to try new foods, set up a rewards system where they get a sticker every time they try something new. Eventually, they'll look forward to trying new things because they know there's a reward at the end!
These are just some of the ways you can make family meals fun – experiment and find out what works best for your family. With a little creativity, you can get your kids excited about mealtimes and introduce them to healthy eating habits they can carry with them throughout their lives.